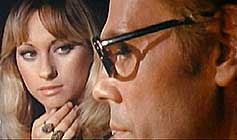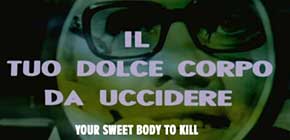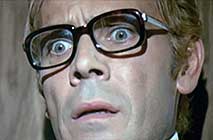 Original Italian title IL TUO DOLCE CORPO DA UCCIDERE [Killing Your Sweet Body]
director: Alfonso Brescia
starring: Giorgio Ardisson · Francoise Prevost · Orchidea de Sanctis · Eduardo Fajardo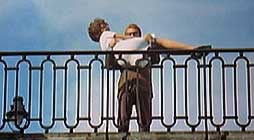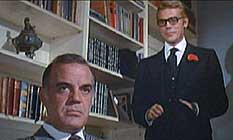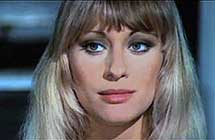 Middle-aged, hen-pecked husband Clive Ardington (vigorously played by George Ardisson) repeatedly fantasizes about killing his overbearing, rich wife Diana (Francoise Prevost). When Clive receives an anonymous letter informing him that his wife is having an affair, he decides to make his fantasies come before it's "Divorce Time." He manages to kill the woman and stuff her body in a suitcase. But during the cover-up, Clive manages to lose the suitcase. The incriminating luggage accidentally ends up in the hands of Elena (Orchidea de Sanctis), an innocent young woman. Of course he must get it back at all costs.
This is an elusive early film from Alfonso Brescia [also known as Al Bradley]. Some critics say 'it was made before Alfonso slipped into a routine of mind numbing crap.' But frankly, Mr Brescia had a career that vacillated wildly between quality and crap. He made some remarkably good thrillers [NUDE GIRL FOUND DEAD IN THE PARK, MURDER IN A BLUE LIGHT and, of course, this one], some entertaining erotica [SWEET TEEN] and some cult actioners [BATTLE OF THE AMAZONS and AMAZONS AGAINST THE SUPERMEN]. But he also helmed some of the worst SciFi ever produced [SEVEN GOLD MEN IN SPACE and the rest of the Space Odyssey films] and horrible blaxploitation [MIAMI COPS]. Mr Alfonso Brescia died from heart failure at age 71 in June of 2001 after directing 60+ films.
Orchidea De Santis was just starting her career during at this time. By the mid '70s, she had become an Italian sex queen after a string of numerous hit films (LOVE AND DEATH IN THE GARDEN OF THE GODS, DEVIL IN THE BRAIN, HOT LIPS OF THE EXECUTIONER, WATCH OUT! COLLEGE GIRLS ARE COMING and Rino Di Silvestro's PROSTITUZIONE). Unfortunately, the fame came to an abrupt end in 1979 when - during the filming of Arrivano I Gatti (Here Come the Cats) - she experienced severe spine damage after falling through a trapdoor. In the early eighties, Ms De Santis began a new career in Italian radio where she continues working today.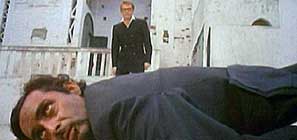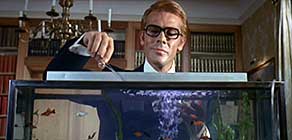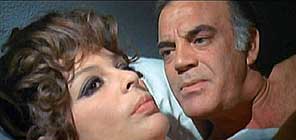 An Italian film; widescreen, totally uncut version (89 min.), in Italian with optional ON/OFF English subtitles,
DVD encoded for WORLD FORMAT NTSC, playable on any American machine. Extras include trailers.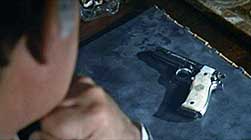 Violence/Sexual Brutality/Drugs:
For Mature Audiences