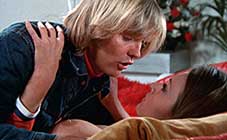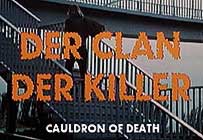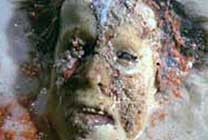 original Italian title: CALDERONE DELLA MORTE [Cauldron of Death]
also known as DER CLAN DER KILLER [German] (Killer Syndicate)
and RICO and MEAN MACHINE and ACID MASSACRE
and SOME GUY WITH A STRANGE FACE IS LOOKING FOR YOU TO KILL YOU

director: Tulio DeMicheli
starring: Chris Mitchum · Barbara Bouchet · Arthur Kennedy · Melisa Longo · Edward Fajardo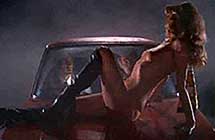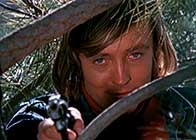 Easily the most brutal, the most violent and [yes] the most sleazy of all the European crime thrillers. Over the years it's been released under a variety of titles, seemingly in an effort to avoid censorship [a noble but failed attempt]. The movie has been edited and outright banned throughout the world marketplace. Besides the notorious excessive elements of the motion picture, DeMicheli's crime film works against the standard format of this genre. For example, there is no police involvement but rather an escalating conflict among the gangsters, hoods and delinquents, often with their dames stuck in the middle. The emphasis here is balls-to-the-wall exploitation with an emphasis on gratuitous ultra violence and sex.
When Ricco (Chris Mitchum) is released from a two year prison stint, he learns that his father has been murdered by crime boss Don Vito (Arthur Kennedy). As if that weren't bad enough, he also learns that the Don has stolen his girlfriend Rosa (Malisa Longo). Obviously, Rico can't allow these insults to pass without retaliation. He goes into the underworld - plowing through a number of thugs - before learning of Don Vito's whereabouts. Enroute, meets and beds gangster moll Scilla (Barbara Bouchet). They concoct a plan to steal a bag of money from the Big Boss which leads to an all out war. The Don dumps everyone who betrays him into an acid pit in the basement of his mansion.
Barbara Bouchet was born Barbara Goutscher in Germany (early '1940s) and fled the country with her parents to San Francisco in the United States. In 1959, she won the 'Gidget' beauty contest sponsored by a California TV station. She began a career of modeling and advertising, naturally drifting into motion picture. After numerous unsatisfying 'bimbo' roles she moved to Italy in 1971 where she landed the starring role in Alberto De Martino's MAN WITH THE ICY EYES. She soon became one of Europe's top stars and is probably best known for Fernando Di Leo's MILANO CALIBER 9, Andrea Bianchi's CRY OF A PROSTITUTE and Sergio Bergonzelli's DIAMOND CONNECTION. She started her own production company in 1985 and launched her own line of fitness books and videos. She also opened her own health club in Rome. Today, Barbara still takes the occasional acting role and stars in the Italian TV series Ho Sposato Uno Sbirro (Married To A Cop).
Director Tulio DeMicheli is best known for the wacky SciFi Monster Mayhem thriller ASSIGNMENT TERROR (written by and starring Paul Naschy). Mr DeMicheli died from heart failure at age 77 in May 1992. The star of this film is Chris Mitchum, son of Hollywood icon Robert Mitchum. After a series of unrewarding co-starring roles with John Wayne, Christopher left the United States for Italy. There, he worked constantly for two decades, delivery some classic genre films (COMMANDO MENGELE, plus Jess Franco's PREDATORS OF THE NIGHT (Faceless) and Alejandro Jodorowsky's TUSK. Chris has since returned to Hollywood where he is still working today in his late '70s.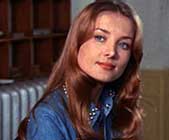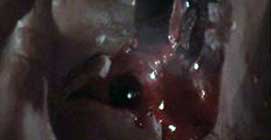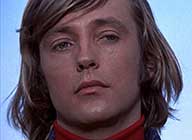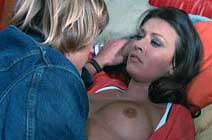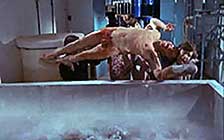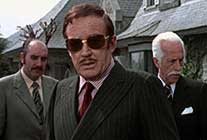 A Italian/Spanish film in English Language; widescreen format, uncut (91 minutes),
DVD encoded for ALL REGION NTSC WORLD FORMAT;
extras include original theatrical trailer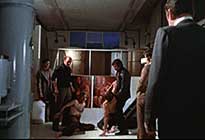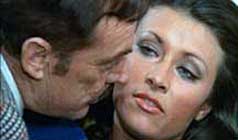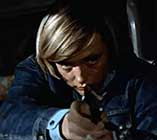 Nudity/Sexual Situations/
Graphic Violence/Gore/Sexual Brutality/Drugs:
Recommended for Mature Audiences Only