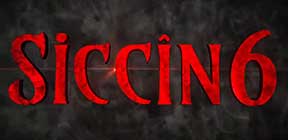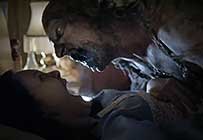 director: Alper Mestçi
starring: Merve Ates · Adnan Koç · Dilara Büyükbayraktar · Fatih Murat Teke · Sibel Aytan · Hüseyin Tas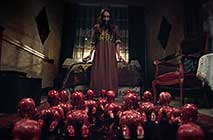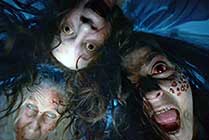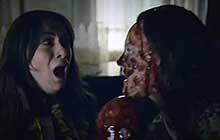 Each of the movies in the SICCIN franchise are 'stand-alone' projects [i.e., it's not necessary to see #2 before watching #4]; yet some of the characters appear throughout the series and often the plotline is similar, usually having something to do with possession. SICCIN 6 is no different from the others. The story works as a coherent film. However, while it's not necessary for enjoying the movie, [PLEASE NOTE] some of the initial confusion would be eliminated by seeing #3 first.
This is the story of Orhan and his daughter Efsun, a girl with a dark past. When she unexpectedly dies, Orhan challenges the Angels of Death on their own turf and 'revives' her in an unconventional method, a method that drastically alters the state of good and evil. The small Turkish village is invaded by Djins [devils, as described in the Koran and central to the motion picture DABBE] while the people begin to turn against each other.
Director Alper Mestçi is currently handling two different franchises with tremendous success. Obviously, one of them is SICCIN, and this is the fifth sequel since 2014. As he continues to pump new ideas into the the horrific formula, it would appear the series has no end in sight. In tandem, Mr Mestçi has taken over the ÜC HARFLILER (Black Magic) franchise, delivering Üç Harfliler 3 Karabüyü (THREE LETTER OF BLACK MAGIC) and Üç Harfliler Beddua (THE CURSE) in the past three years. He began his career in the New Wave of Turkish Horror with MUSALLAT (Infested) in 2007.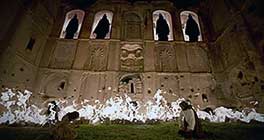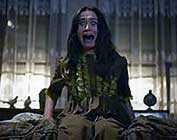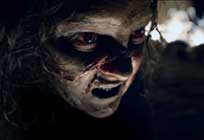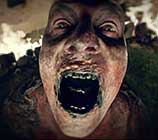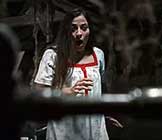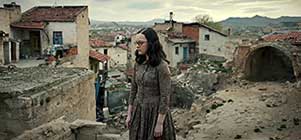 A Turkish film with optional ON/OFF English subtitles; uncut (96 minutes);
DVD encoded for ALL REGIONS NTSC FORMAT; extras include theatrical trailer


Graphic Violence and disturbing images/Adult Material:
Viewer discretion is advised.