A Decade before "Game of Thrones"
Lamberto Bava helmed his Fantasy Masterpiece
TWO COMPLETE FILMS (#3 AND #4)
OVER SIX HOURS OF SPECTACLE!
CLICK HERE FOR #1 AND #2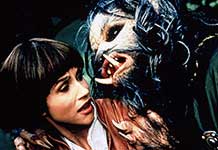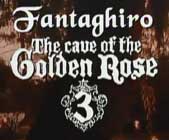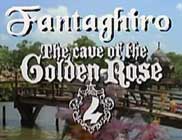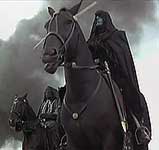 original Italian title: FANTAGHIRO
also known as PHANTAGIRO and CAVE OF THE GOLDEN ROSE
MOVIE THREE (1993) (196 MINUTES):
director: Lamberto Bava
starring: Alessandra Martines · Ursula Andress · Kim Rossi Stuart · Brigitte Nielsen · Elena D'Ippolito

MOVIE FOUR (1994) (199 MINUTES):
director: Lamberto Bava
starring: Alessandra Martines · Brigitte Nielsen · Kim Rossi Stuart · Brigitte Nielsen · Horst Buchholz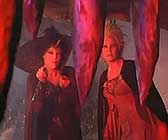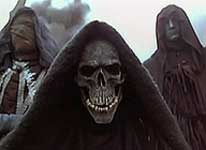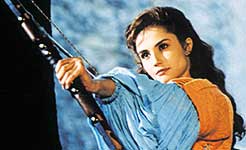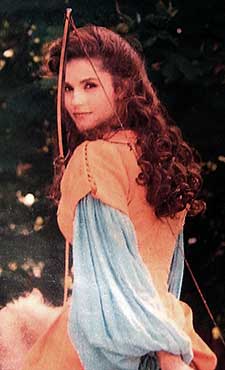 Powerful evil wizard Tarabas learns of a prophecy that forecasts his death at the hands of a King's child. So he releases an army of dead soldiers to kidnap/slaughter all royal children in the realm. When the soldiers attack Fantaghiro's castle, fighting against them seems impossible until she discovers that water turns a zombie warrior to stone. Romualdo lures the dead army to a nearby river where he destroys them, one after another. But then he accidentally falls into the river and is turned to stone by the poisoned water. No one can revive him. Fantaghiro decides to find wizard Tarabas to force him to help reverse the curse.
Movie #4 is a direct continuation from the previous film. But there's a new problem facing Princess Fantaghiro and her kingdom. A black cloud travels across the country, killing animals and plants, drying up the rivers. When the cloud reaches Fantaghiro's castle, she meets Prince Parsel who is following the dark mass to get his stolen castle back. When her castle vanishes too, Fantaghiro joins Parsel on his journey to retrieve her home, her people and her love.

It is probably obvious from the description(s) that these movies are part of a larger story started with FANTAGHIRO 1. While these films can be enjoyed as stand-alone fare, it is recommended that they be seen in chronological order.
Lamberto Bava learned his craft working as an assistant director for his father Mario Bava [VENUS OF ILLE was co-directed by both of them]. After Mario's death in 1980, Lamberto joined Dario Argento's stable and was given the opportunity to begin directing on his own. He made 40+ movies since 1980 and has delivered numerous memorable films including the DEMON franchise, BLADE IN THE DARK, FOTOS DI GIOLA (Photos of Giola), YOU WILL DIE AT MIDNIGHT, MAESTRO OF TERROR, et al. The FANTAGHIRO series is generally considered his masterwork.
Two Italian films in English language (shot in English); fully uncut (196 and 199 mins)
fullscreen format, DVDs encoded for ALL REGION NTSC,
playable on any American DVD machine