Here's a simple version of the story: A group of friends are tormented by unknown supernatural forces when they become interested in devil worship. Specifically, director Hasan Karacadag directs a loud and jumpy tale about deadly Jinn, perhaps better understood as Genies. They really can grant a wish. Yes, they possess supernatural powers of that caliber. These demons can also shift-change, control minds, and wake the dead. So, granting a wish probably doesn't rank very high on their to-do list. But for every wish, there is a secret price tag.
The Jinn are a rare race of powerful, cave dwelling, demonic-like hermit beings. Arabic mythology says they have two powers: to grant three wishes and produce unbearable hallucinations inside the minds of humans. In Istanbul, a girl gets kidnapped by a person unknown. There are five college students who live in the same district but did not know the girl. However, each of them begins to experience horrendous events which seem related to the kidnapping.
Filmmaker Karacadag is credited as the "father of Modern Turkish Horror" with his blockbuster hit D@BBE in 2005. His movies are influenced by the Japanese horror boom and there are strong similarities to KAIRO (Pulse), RING, and ONE MISSED CALL. This is apparently the result of Mr Karacadag's extended time in Japan. He was born in Turkey (1976) but moved to Japan in the mid-90s for school. Once there, he switched his studies from Medical to Film. Hasan began submitting his short productions to the Tokyo Video Festival and won top honors three years in a row (2001-2003). He also won best director awards from the Bunkacho Japanese Agency. With these impressive stats, Hason returned to Istanbul with a contract to begin work on the aforementioned DABBE, which was followed by the first sequel and then this film.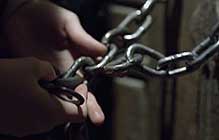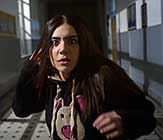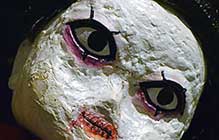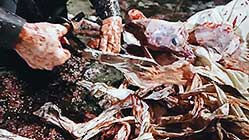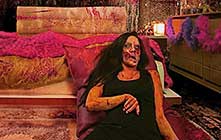 A Turkish film with optional ON/OFF English subtitles; fully uncut (106 mins)
widescreen format, DVDs encoded for ALL REGION NTSC,
playable on any American DVD machine;
Extras include theatrical trailer.