[Bite Me Mr. Count] (Spn)
starring: Lando Buzzanca · Rossano Brazzi · Sylvia Koscina · Christa Linder · John Steiner · Ciccio Ingrassia
A snobbish CEO, Constante Nicosia, gives everyone a hard time, including his wife and relatives. He has allowed success and wealth to go to his head even though he inherited both from his wife's rich, deceased father. His major fault is an obsession with luck and superstition, believing everything in life can be altered with a rabbit's foot, or salt from the Mediterranean, or rubbing a hunchback's hump, or - after breaking a mirror - convincing a virgin pee on the shards. But after an unusual business trip to Romania, he returns as a (homosexual) bloodsucking vampire; this forces him to re-examine his life.
This mega-rare horror/comedy from the legendary filmmaker Lucio Fulci was made between his Spaghetti Western FOUR FOR THE APOCALYPSE and the Edwige Fenech sex comedy SISTER-IN-LAW (La Pretora), four years before ZOMBIE, the movie that gave him International fame. In the documentary, AENIGMA: LUCIO FULCI AND THE '80s, he says this is one of his top five favorite films. Much has been written about Mr Fulci throughout this website. But one thing always causes major discussion among his fans: the mystery behind his death. After shooting a melancholy horror film called DOOR TO SILENCE [it would be his last], Lucio's diabetes took a turn for the worst. On the evening of March 13, 1996, he went to bed without taking his insulin. Some say this was suicide; others, an accident. But sadly, Mr Fulci did not live through the night. He was dead at age 68.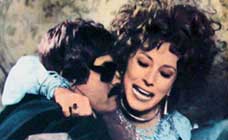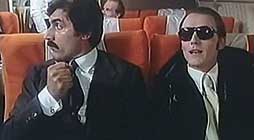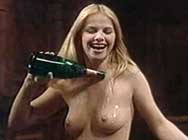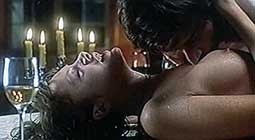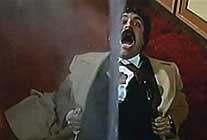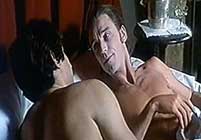 An Italian film in English language; uncut (94 mins)
widescreen format, DVDs encoded for ALL REGION NTSC,
playable on any American DVD machine.
Extras include trailers.