Here is a time capsule. This film will take the viewer back to New York of the 1960s, thanks to the unblinking eye of Giuseppe Scotese's camera. Perhaps no other movie has so accurately captured the era. But this is still a drugploitation venture and - like so many other Italian mondo films - the particulars are meant to shock.
The children of the sixties (you know who you are) will see their world through this film. While the ugliness and cruelty should have felt overbearing, those conditions simply became part of the surrounding world... something to survive. Here is the all powerful metropolis of New York City, as mystifying and it is soulless. The guide through the dark fantasy of the East Village is a young, pretty reporter from the Village Voice. She leads the viewer into a loft for a counterculture 'fire' party (an acid limbo over lit candles) and then off into the glistening Village of the past. Here is a film mixed with fun and despair - almost in equal portions - but it's certain to jar memories or create a longing for a time in America of long ago.
Director Giuseppe Maria Scotese was an Italian filmmaker who lensed the majority of his projects [mostly documentaries] were co-projects with Germany production companies. He is probably best known for the amazing 1974 'true life adventure' GIRL FIGHTING THROUGH GREEN HELL Mr Scotese died from a heart attack at age 85 in 2002.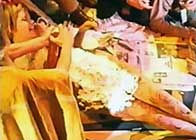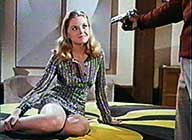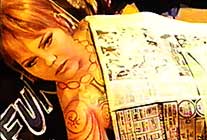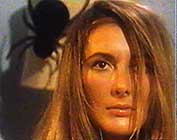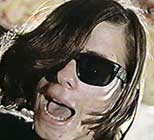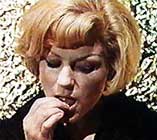 An Italian film with English subtitles; uncut (86 mins)
fullscreen format, DVDs encoded for ALL REGION NTSC,
playable on any American DVD machine.
Extras include theatrical trailers.


Violence/Drugs/Sexual Situations/SemiNudity
For Mature Audiences