A nihilistic high school girl gang - with fetishes for Hitler, Iggy and the Stooges, Jesus, self-flagellation and John Wayne - wreak feminist havoc on bad men. Mostly they are attacking and killing the males because they hate all men. However, one of these victims is a rapist who assaulted a member of their own crew (a girl named Dorothea). But in the movie's final moments, Dorothea admits she wasn't raped at all, rather... she had simply passed out. But it doesn't matter at all. Anther character tells her: "It was a beautiful experience." Bottomline, they would've killed him anyway. Dorothea's rape, whether it happened or not, wasn't a cause for their behavior. It's just an opportunity. The whole thing is narrated by Detective Morton [Phillip Silverstein, pic above center] who says stuff like: "When the material and creative forces of women become corrupted by brutality of the everyday world, a force of incredible violence is unleashed."
This incredibly rare Grindhouse ode to radical feminism is a lone film directed by Meredith Lucas. Underground newspapers (like New York's East Village Other) reported "Lucas accumulated a large amount of debt while filming, wasn't able to secure distribution for the film and couldn't make any of the money back. She committed suicide when she was 35 year old." More recent sources, claim that was all fabrication. Meredith Lucas is really Michael Lucas, a young entrepreneur who owned a book store in Greenwich Village. Regardless, it is the only cinematic effort from either Ms or Mr Lucas.
Most all of the people connected to this Grade-Z project never continued on the screen. Dale Soules and Jo Ann Wyman are the only exceptions. Ms Soules (the teacher here) moved to television work and eventually found a home on Orange is the New Black as Frieda Berlin; Jo Ann Wyman (playing crew member Flea Brain) turned up as an investigative journalist for the TV series Mythbusters in 2002.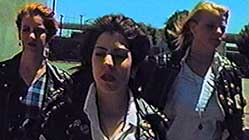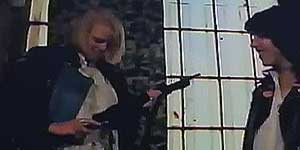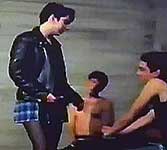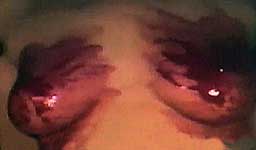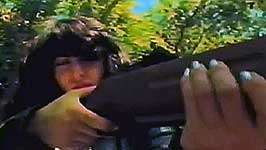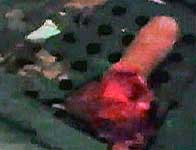 An American 'Underground' film in English; fully uncut (73 min)
widescreen format, DVDs encoded for ALL REGION NTSC,
playable on any American DVD machine.
Extras include selected trailers.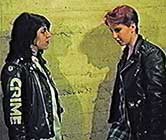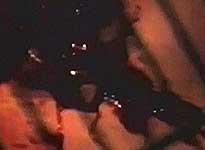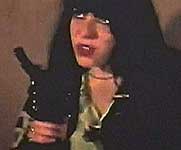 Nudity/Graphic Violence/Sexual Brutality/S&M/Drugs
For Adult Audiences