A boy has difficulties with the opposite sex, so Marisa concocts a plan to help him. She convinces her beautiful cousin Giusy to seduce Nino. It turns out to be complicated. Marisa lives with Carlo in a seaside villa, along with his little brother Nino [that's the one with the 'problem']. After Giusy agrees to come, stay and seduce the boy, they all ask further help from gardener Marco as well as young tourists camping on the beach. A swirl of 'meetings' with all the guests eventually solve the problem.
This is an unconventional flurry of twosomes, threesomes and foursomes. It will be Malý's last film. During the eight years since 1978, she became one of Italy's premiŤre starlets. Malý [sometimes called Ramba] was born Ileana Carusio. Most of her movies - LADY CHATTERLEY STORY, SCENT OF PASSION, DIVA FUTURA, WOMAN FOR ALL, ROSE BLU LIGHT [LAMBATA BLU], GAME OF DESIRE, et al - were either directed by Lorenzo Onorati or Pasquale Fanetti [Frank De Niro]. She was not only Pasquale's muse but some sources suggest a romantic involvement. Essentially, Malý had a stormy career, seemingly due to guilt infused by her strict Catholic upbringing. She would often retire from acting and return to the sanctuary of her parents' home. Inevitably, Pasquale or Onorati would convince her to come back for another film. She finally retired permanently with this movie 1995. Ms Malu refuses to conduct interviews today.

††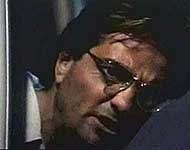 ††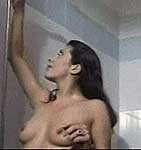 †††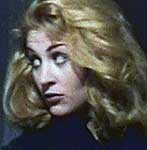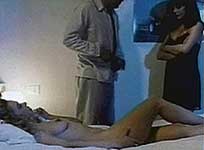 †††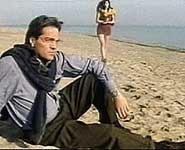 †††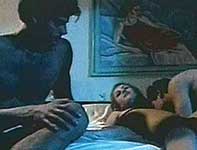 An Italian film with optional ON/OFF English subtitles; fully uncut (83 min)
fullscreen format, DVDs encoded for ALL REGION NTSC,
playable on any American DVD machine.
Extras include selected trailers.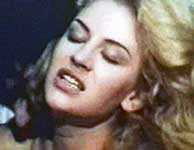 ††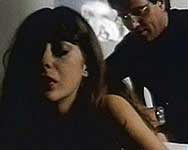 ††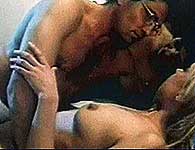 ††

Nudity/Strong Sexual Situations/Drugs
For Adult Audiences