NOTICE!
This is an Adults Only Motion Picture
containing Hardcore XXX Scenes
The film and the images on this page
are intended for Age 21 and Older!
Fully Uncut Print (116 Minutes)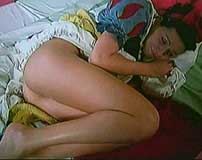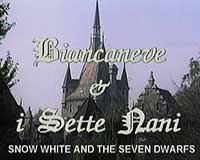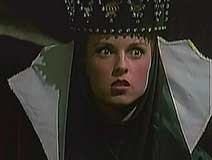 original Italian title BIANCANEVE & I SETTE NANI [Snowwhite and the Seven Dwarfs]

director: Luca Damiano with Joe D'Amato (as second unit director)
starring: Ludmilla Antonova · Vicky · Sean Michaels · Michael De Shane · Djolt Gaber · Attila Schuszter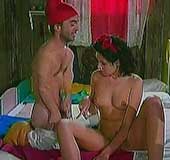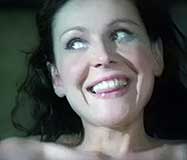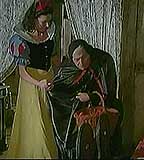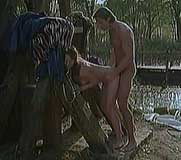 This hardcore parody follows the well-known Brother Grimm fairy tale, giving a special nod to costuming from Disney's classic film (this Snow White wears an exact duplicate dress - that is - when she's wearing clothes). The Queen spends her desperate moments of vanity in front of the magic mirror and she does eventually concoct a poison apple, delivering it to Snow White under the guise of an ugly witch. But the Queen also has a kinky side and is preoccupied with wild sex.
Meanwhile, the Blue Prince is under constant pressure from his father to sire grandchildren. He tries to impregnate his cousin Ursula, but she is only interested in sex, not kids. So then he seduces a pretty country girl, but that relationship fails because she's already married. Nearby, virginal Snow White - gone into hiding after the Queen's jealousy-fueled assassination attempt - is being given coming-of-age sex lessons by all the seven dwarfs. They expertly lead her into masturbation, fellatio, vegetable dildoes, and finally anal and vaginal sex. All this prepares Snow White for the arrival of her prince. When the Blue Prince wakes her from the dead (with his kiss after she has consumed the poison apple), they celebrate by having 'firework' sex with the dwarfs watching proudly through a window grate.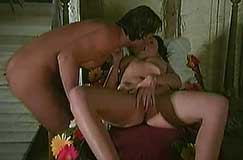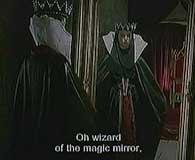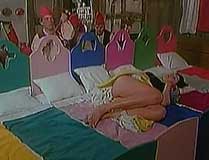 Director Luca Damiano was a member of Joe D'Amato's stable in the '90s and often the two worked together. But - unlike D'Amato, who didn't really like making hardcore - Damiano relished in it, attempting to add quality and art to the genre by shooting in 35 mm and not being satisfied with a constant flow of XXX gonzo action only. At this point, Luca had been in the motion picture business for 20+ years, working under the alias Franco Lo Cascio, he was assistant director to Fernando Di Leo for many films including MILANO CALIBER 9, SLAUGHTER HOTEL [The Beast Kills in Cold Blood], BOSS OF THE CITY and NAKED VIOLENCE.
Both lead actresses, Ludmilla Antonova (Snow White) and Vicky [Vicca] (The Queen) come from Russia. Neither had much of a career before this movie. But Ludmilla was a perfect Snow White, quite effective as an innocent maiden blooming into carnality. She reached her peak with the film, a couple other porn flicks followed but failed to ignite. On he other hand, Vicky embraced the celebrity from this movie and moved to Los Angeles where she continued to work in the Industry, winning an Adult Video Award and landing a TV series with the Playboy Network.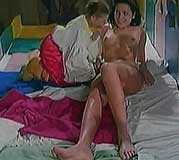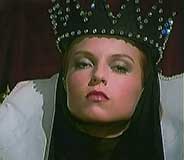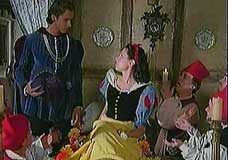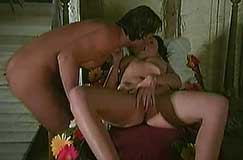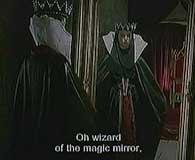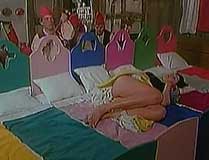 An Italian hardcore XXX film [shot in Budapest Hungary] with English subtitles, (116 minutes)
fullscreen in DVD format, encoded for ALL REGION, playable on any American DVD machine.
Extras include selected theatrical trailers.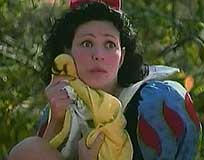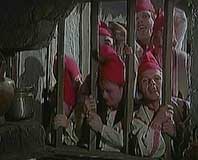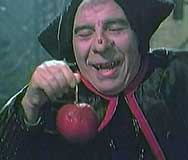 Graphic Hardcore XXX Scenes/Male and Female Nudity/Violence
For Adult Audiences Only 18+