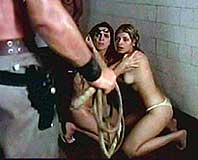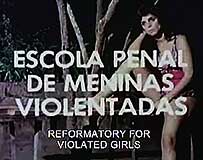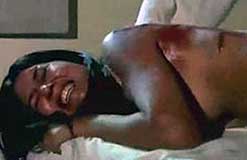 original Brazilian/Portuguese title ESCOLA PENAL DE MENINAS VIOLENTADAS
[Penal School for Raped Girls]

director: Antonio Meliande
starring: Meyre Viera · Zilda Mayo · Zelia Martins · Arlete Moreira · Sueli Aoki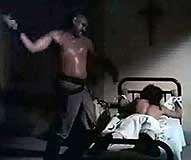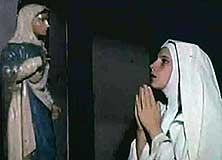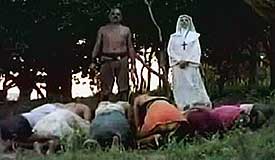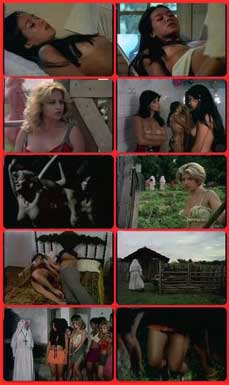 Newcomer Marli arrives at a remote, countryside reformatory ruled by the sadistic and insane Mother Superior Maria do Socoreo. The dominitrix nun is aided by her retarded deaf-and-dumb punisher named Carrasco. The two of them wield a harrowing control over the institution, far removed from prying eyes of the government supervisors. When one of the girls - Cinira - manages to escape, Mother Maria takes vengeance against everyone [staff and inmates alike] in her personal Holy War.
  These girls aren't inmates in the traditional sense. They are actually unfortunate [but bad girl] victims sent to the reformatory to recover from their assaults. Their healing is further complicated by mad Sister Maria, in fact, a wanted killer who had murdered the real Mother Superior and took her place years prior. The girls are savagely punished, humiliated and tortured by the fake Mother and her brutal henchman. However, the police are currently on a case investigating a dead body found in the vicinity, so it's just a matter of time before Mother's reign of terror is uncovered. In standard exploitation fashion, the film concentrates mostly on the horrific hours before her capture.
  This is a rougher-than-usual "Pornochanchada" [or "Chada Movies" as nicknamed by the South American fans] in the same tradition as VIOLENCE AND FLESH, BARE BEHIND BARS, DIABOLICAL VENGEANCE, AMAZON JAIL [and the sequel AMAZON JAIL 2: PRISONERS OF THE AMAZON JUNGLE].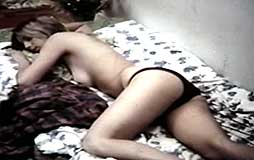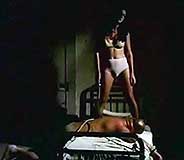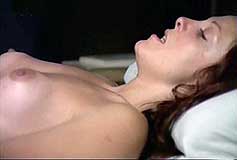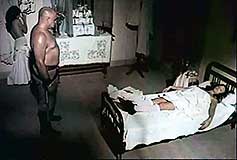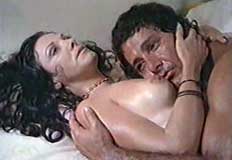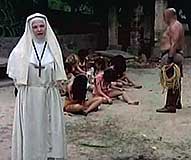 A Brazilian/Portuguese Film with optional ON/OFF English subtitles; small 'Brasil' logo upper left screen; fullscreen format, uncut (81 min.), in DVD format, encoded for ALL REGIONS,
playable on any American DVD machine. Extras include selected trailers.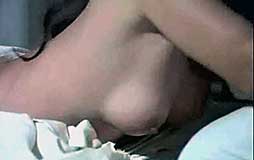 Nudity/S&M/Torture/Whipping/Graphic Violence/Sexual Brutality
Recommended For Adult Audiences