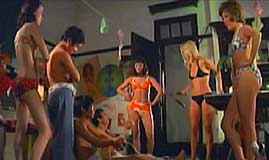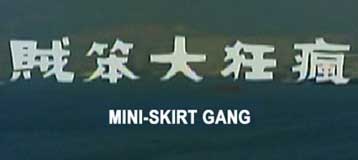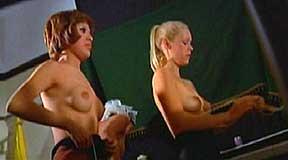 original Hong Kong/Chinese title FENG KUANG DA BEN ZEI [Plugged In For Fun]
also known as BIKINI-BANDEN [Bikini Gang] (Denmark)

director: Chi Lu (as Kie Lvi)
starring: Birte Tove · Ping Chen · Liang Lan-Shi · Lee Fung Lan · Eddie Chan · To Siu-Ming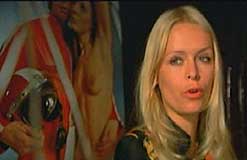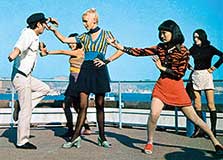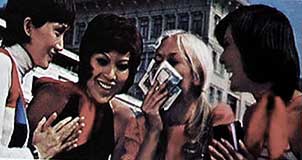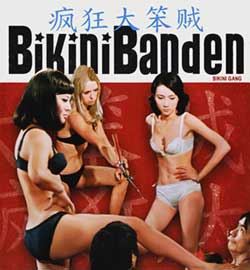 Danish starlet Birte Tove made numerous motion pictures in the early '70s (including the International sex hit SWEDISH FLY GIRLS) before getting whisked away to Hong Kong for a contract with Shaw Bros Studios [the company would do the same thing a few years later when they snagged German actress Evelyne Kraft to star in their DEADLY ANGELS and MIGHTY PEKING MAN (Goliathon)].
Birte's first movie for Shaw Bros was the deadly serious, highly exploitative BAMBOO HOUSE OF DOLLS. However, this subsequent venture is much lighter fare. Ms Tove is the leader of female pick-pocket gang operating in popular tourist areas of Hong Kong. The plot is virtually nonexistent beyond that meager description, consisting of various money scams against the 'marks' and a series of jokes designed to humiliate their sex-obsessed male partners. It is a simple story of girls who commit petty crimes and then go home, take showers together and sleep in skimpy bra-n-panties. There is a darker side of the movie and that has to do with a villainous Triad gang bent on kidnapping young women and forcing them into prostitution.
Ms Birte Tove Sørensen would die from Multiple Sclerosis in February 2016 at age 71.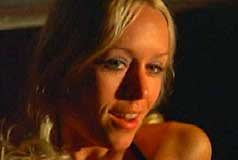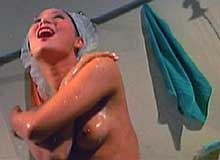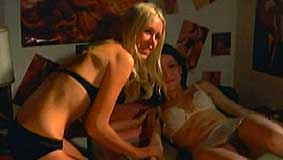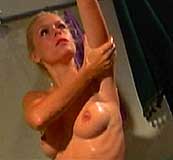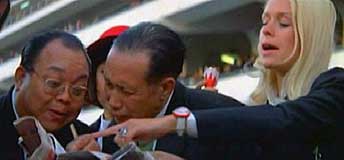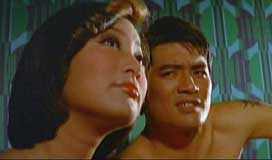 A Hong Kong/Chinese Film with optional English subtitles; widescreen format, uncut (90 min.),
in DVD format, encoded for ALL REGIONS, playable on any American DVD machine.
Extras include selected theatrical trailers.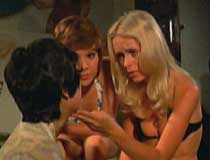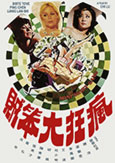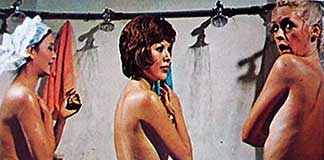 Nudity/Violence/Drugs/Sexual Brutality
Recommended For Mature Audiences