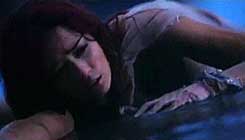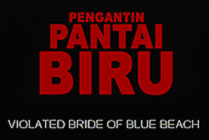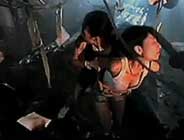 original Indonesian title PENGANTIN PANTAI BIRU [Blue Beach Bride]

director: Nayato Fio Nuala
starring: Catherine Wilson · Uli Auliani · Cinta Dewi · Debby Ayu · Keith Foo · Cynthiara Alona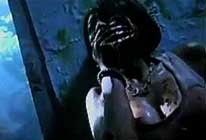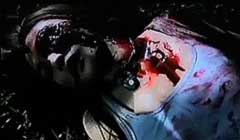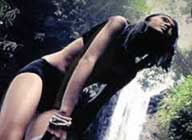 After Emily is raped and killed by thugs on her wedding night, her ghost seeks vengeance. Specifically, a newly married couple are enjoying their honeymoon in a small cottage on secluded Blue Beach. A group of lecherous locals break in, killing husband Andi. They rape Emily. After beating her, they dump her body off a cliff. It seems Emily is dead (and she may be) but the young woman somehow revitalizes and is engulfed with a blind frenzied rage. She becomes a murderous psychopath who slaughters the thugs as well as local residents and anybody who sets foot on Blue Beach.
Nayato Fio Nuala is an award-winning cinematographer [his films DO look incredible] turned director, with almost 100 movies to his credit since 2005. Many of those projects were helmed under an alias. His most popular pseudonyms are Pigkan Ufari, Koya Pagayo, Chiska Doppert and Ian Jacobs. Born in 1968, Mr Nuala is still very active in Indonesia cinema today.