NOTICE:
This is psychedelic TNT
Your television may explode
The crème de la crème of all counter-culture, drug induced films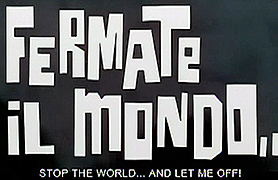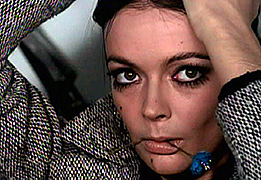 original Italian title FERMATE IL MONDO...VOGLIO SCENDERE! [Stop the World... And Let Me Off!]
also known as STOP THE WORLD...I WANT TO GET OFF
(not to be confused with the 1966 Anthony Newley movie/play)
director Giancarlo Cobelli
starring Lando Buzzanco · Barbara Steele · Paola Pitagora · Agnes Spaak · Claude Vega · Pierluigi Pagano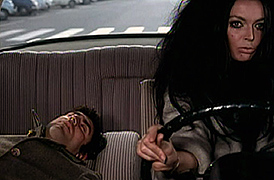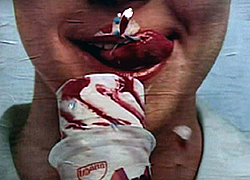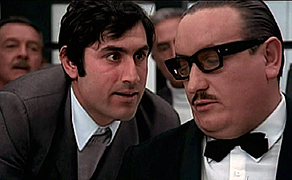 Unconventional ventriloquist Ricky becomes an overnight success as a TV star playing a superhero with an impish robot puppet. But his career [and reputation] is soon shattered by an LSD-fueled sex orgy. Meanwhile, his girlfriend Daniella constantly attempts bizarre suicides as she tries force him into marriage.

Warning: This is psychedelic TNT. Your television may explode. A wildly chaotic experience that is easily the crème de la crème of all counter-culture, drug induced films. Critic Jeff Stafford wrote: "You will either surrender to its frenetic cacophony or you will flee to the nearest exit."

While Lando Buzzanco gives another restrained but manic performance and Barbara Steele [in her last European film] delivers the most unusual performance of her career, the highlight here is amazing eye-popping collaboration between editor Franco Arcalli and cinematographer Dario Di Palma [they had worked together previously on DEATH LAID AN EGG]. Fledgling director Giancarlo Cobelli relinquished production creativity to those two - allowing the movie to spin out-of-control [arguably, into the realm of greatness] - and he would continue his show biz-career in front of the camera. This would be his first, and only theatrical film. Mr Cobelli is probably better known for his character acting roles [i.e., the revolutionary in Barbarella or the priest in Taming of the Shrew]. He died peacefully in his sleep, March 2012, at age 82.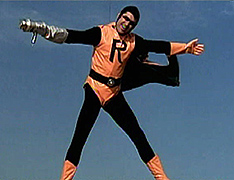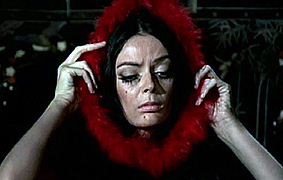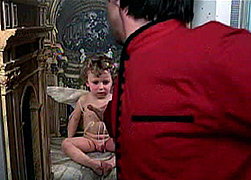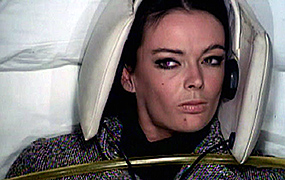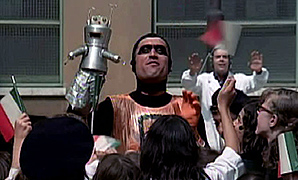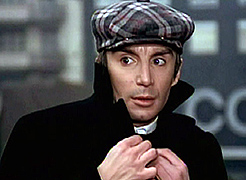 An Italian film; widescreen (2.35:1) uncut (90 min.) version in DVD encoded for ALL REGIONS NTSC,
playable on any American DVD machine; in Italian language with optional English subtitles;
extras include theatrical trailers for other psychedelic features.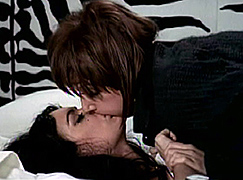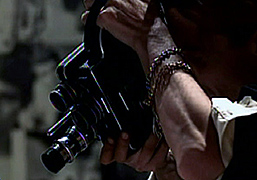 Nudity/Drugs/Nudity/Sexual Themes/Adult Material:
This film is intended for Mature Audiences