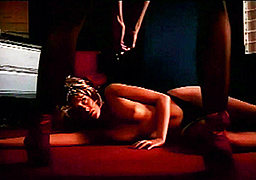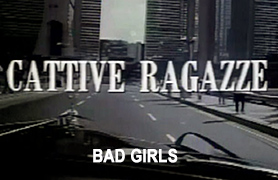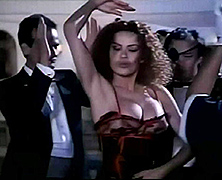 Original Italian title CATTIVE RAGAZZE [Bad Girls]

director Marina Pipa Di Meana
starring Eva Grimaldi · Florence Guerin · Debbie Lee Carrington · Apollonia
Brando Giorgi · Burt Young · Anita Ekberg · Kid Creole · Valentine Demi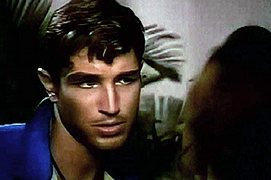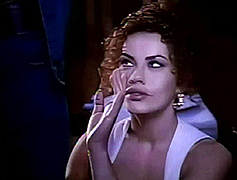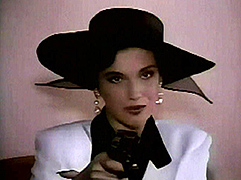 Eva Grimaldi plays Alma, a career woman going through a rough divorce, complicated by an insane, vengeful mother-in-law obsessed with killing her. Today is Alma's 25th birthday and, to help her celebrate, co-workers secretly hire male stripper Brian to "entertain" her privately later that evening. But Brian's life is in turmoil because his ex-girlfriend, trashy Marilyn (Florence Guerin), just got released from prison [on a robbery charge] and she's convinced he double-crossed her. So that night, unsuspecting Alma finds herself caught in a deadly panic as she and Brian attempt to escape the clutches of both a frenzied mother-in-law and a hell-bent ex-lover. That's the set up for a movie that must be seen to be believed. This is, perhaps, the ultimate in Italian sleaze.

Critic Marco Giusti wrote: "One of the pillars of Italian Trash Cinema." However, other critics have not been so nice. Wired Magazine Italy listed it as one of the ten worst movies of all time. True, this film isn't for everyone. And certainly it was years ahead of its time. But we'd say this one is remarkable. If you don't like it, you're not allowed to watch anymore European Cult films.

This is the only movie directed by Marina Pipa Di Meana, an Italian socialite and Italian gossip columnist in Rome. She said: "Ecco il film che volevo fare. Non è Fellini o Antonioni. Non dovrebbe esserlo. Se ti offendi, sono felice. Vaffanculo." [Here is the motion picture I wanted to make. It's not Fellini or Antonioni. It's not supposed to be. If you're offended by it, I'm glad. Fuck you."]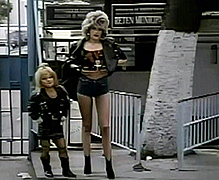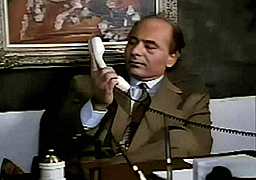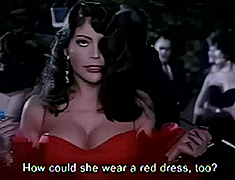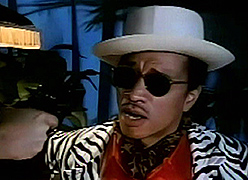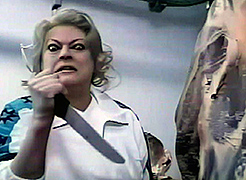 An Italian film; fullscreen uncut (99 min.) version in DVD encoded for ALL REGIONS NTSC,
playable on any American DVD machine; in Italian language with optional English subtitles;
extras include theatrical Giallo trailers..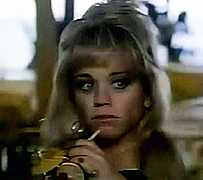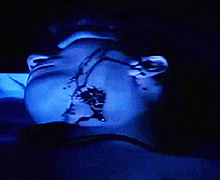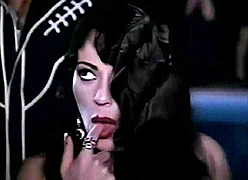 Nudity/Drugs/Strong Sexual Themes/Adult Material:
This film is intended for Mature Audiences