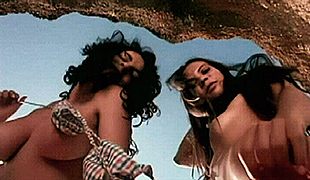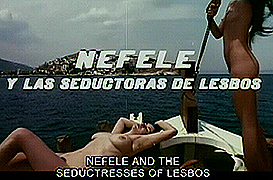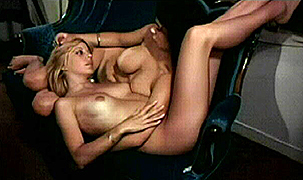 original Spanish title NEFELE Y LOS SEDUCTORAS DE LESBOS

director Omiros Efstratiadis and Jose Gutierrez (José Gutiérrez Maesso)
Roxana Kaskan (Rosana Caskan) · Alejandra Crepi · Tania Sandoval · Takis Tsaft · Cleon Zamidi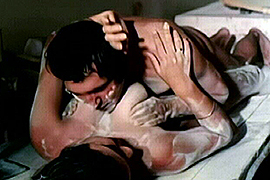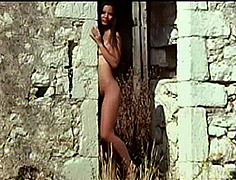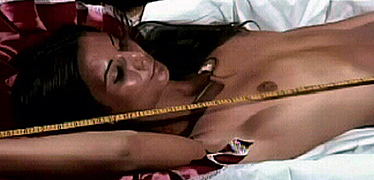 Nefele meets a group of very liberal young people on the beach. And she soon realizes how repressed she has become, mostly due to the hypocrisy of the townsfolk in her tiny Greek fishing village. She and her new friends plot to seduce every man in the village. The three - Nefele (Spanish blonde Roxana Kaskan), Anna (brunette Tania Sandoval) and Annita (unforgettable Euro bombshell Alejandra Crepi) - start their erotic game.

Roxana Kaskan (sometimes Rosana Caskan) initially became popular with the 1980 European television series El Español y los Siete Pecados Capitales" (A Spanish Girl and the Seven Deadly Sins), which led to numerous International Category "S" films during the next five years. Actress Tania Sandoval (also known as Tania Moshito) made only one other film, O kos Exousias (Mr Power), later that year before disappearing into the Greek landscape. Big-breasted Spanish starlet Alejandra Crepi (later, Grepi) moved to TV in 1982 with Un Dos Tres...Responda Otra Vez (One Two Three...Answer Again) and embarked on a very prolific career in European television which continues today.

With the death of dictator Francisco Franco in 1976, producer José Gutiérrez Maesso turned his attention to the new wave of category "S" films, now legal in Spain after many years of repression. Gutiérrez had already established International relationships in the motion picture industry [he was the producer for numerous genre directors including Mario Bava and Riccardo Fredo] so it followed that he would use his connections to create product for Spain's new wave of erotic cinema. For this movie, he tapped the talents of Greek exploitation filmmaker Omiros Efstratiadis (pseudonym Miros Blank) who brought years of experience to the genre. Gutiérrez provided direction for the two lead actresses while Efstratiadis supplied the sunbaked landscape and his keen eye for cinematography.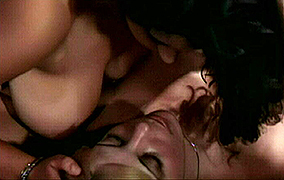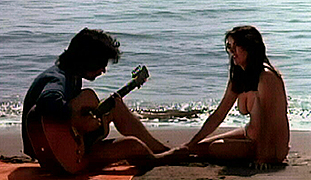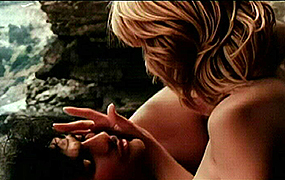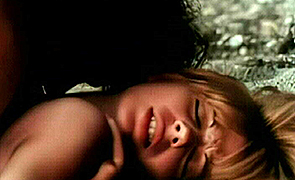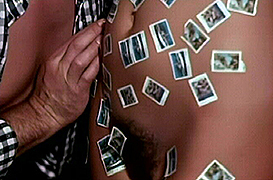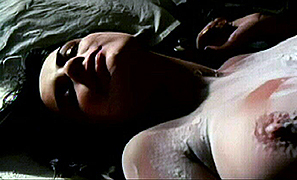 A Spanish/Greek film; widescreen uncut (89 min.) version in DVD encoded for ALL REGIONS NTSC,
playable on any American DVD machine; in Spanish language with optional English subtitles;
extras include theatrical trailers.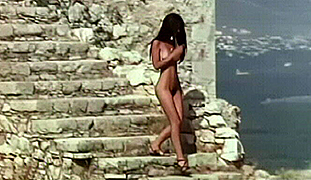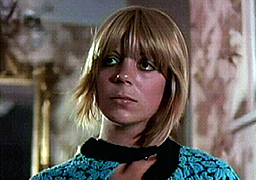 Gratuitous Nudity/Drugs/Strong Sexual Themes:
This film is intended for Adult Audiences