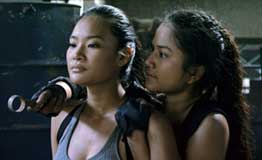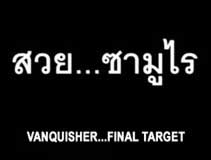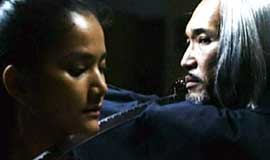 original Thai title SUAY SAMURAI: FINAL TARGET [Beautiful Samurai: Final Target]
also known as VANQUISHER

director: Manop Udomdej
starring: Sophita Sribanchean (Sophita Sriban) · Jacqui A Thananon · Kessarin Ektawatkul)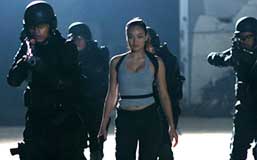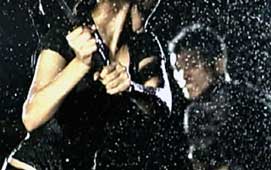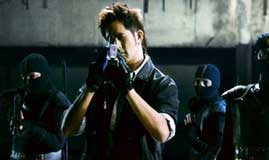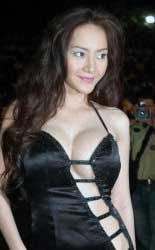 Lots of action [plus female-cat fights] but it's marred by a confusing narrative caused by internal problems during post production (see below). Essentially, think of this as a Thai version of Bourne Identity. Sophita Sriban plays a character working for the CIA's assassin squad who is betrayed and abandoned by her own team leader. Years later, the two female agents cross paths again and fireworks erupt during a hunt for a Middle Eastern terrorist.

The film ran into a major post production crisis just before release in 2007. It was supposed to be the debut for sexy model [and University student] Chotiros 'Amy' Suriyawong. To promote the movie, she appeared at the 'Thai Film Awards' show on February 17 wearing a revealing black dress [see pic, right], exposing significant cleavage and telling the reporters that she wasn't wearing any underwear. A moral backlash against Chotiros erupted in the Media, resulting in the owner of Sahamongkol Films to order "All footage of Miss Chotiros will be deleted from the next film. I don't want my actresses to dress that way. We are not a porn production house. And this goes against Thai culture. She is also banned from any of our future films." Re-editing caused a year delay in the release and unavoidable problems with certain details in the story. The dean of Thammasat University, where Chotiros attended, forced her to make a public apology and demonstrate how the dress had 'in-sewn underwear.' As a punishment, she was further ordered to perform community service which included reading books to blind children for 15 days.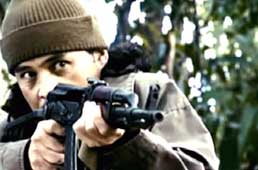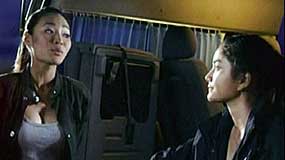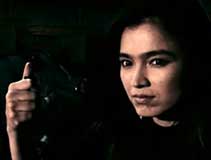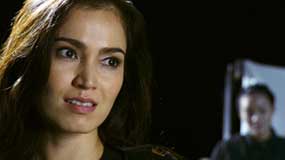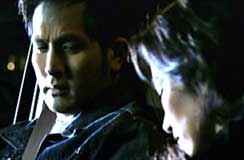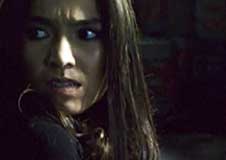 A Thai film with optional ON/OFF English subtitles; widescreen format, uncut (90 min.),
in DVD format, encoded for ALL REGIONS, playable on any American DVD machine.
Extras include selected trailers.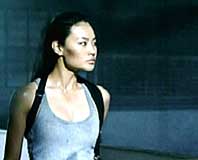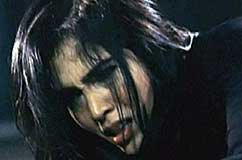 Graphic Violence/Drugs
suggested for Mature Audiences