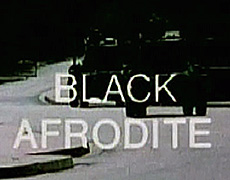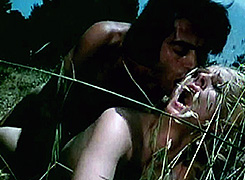 original Spanish title AFRODITA NEGRA [Black Aphrodite]
also known as BLUE PASSION and MAVRI AFRODITI [Black Venus] (Greek Title)

director Pavlos Filippou (as Saul Filipstein)
starring Ajita Wilson · Annik Borel · Harry Stevens · Clay Huiff · Palos Filippou · Aristides Savallas [Telly Savallas]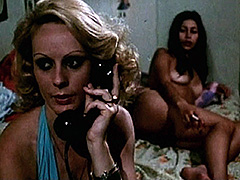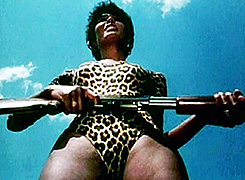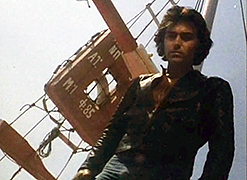 A group of arms dealers, led by Tamura (Ajita), begins to suspect a traitor is among them when a routine arms deal goes bust. Things grow desperate when gang members start dying one-by-one in shocking violence, rape and bloodshed.

A wild - even shocking - early film from Ajita Wilson, preceded by NUDE PRINCESS and BLACK DEEP THROAT. Here is an X-Rated spy actioner that contains an amazing amount of unbridled sex and nudity meshed with truckloads of excessive violence, rape, and brutality. Fans of Euro Trash with be delighted. But mainstream viewers should stay away.

Shot just prior to the hit American television series Kojak, Telly Savalas and his management team did their best to distance themselves from this movie as they believed it would have a negative effect on the new Savalas TV detective image. They paid the producers to edit much of his performance as the mafia boss [Telly now only appears on camera at the beginning and end of the film] and is credited as A.T. Savallas. [See pic, below right] IMDB does not include this film in Mr Savalas' filmography; A.T. Savallas can be found in a separate listing.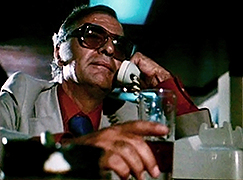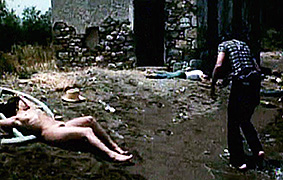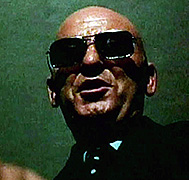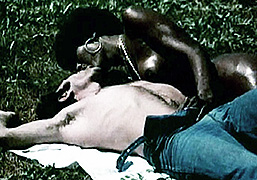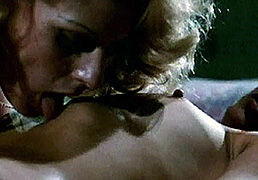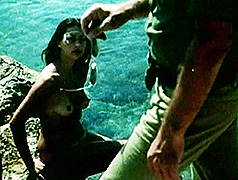 A Greek/Spanish production in English language; uncut 95 min, widescreen,
DVD encoded for ALL REGION NTSC WORLD FORMAT
Extras include theatrical trailers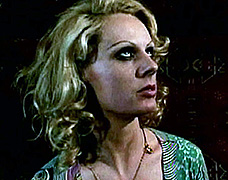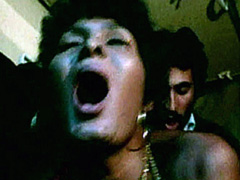 Nudity/Strong Sexual Situations/Graphic Violence/Drugs/Sexual Butality
Recommended for Adult Audiences