Dario Argento & Riccardo Ghione explore Dark Sexuality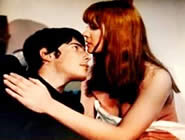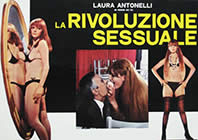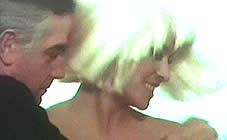 Original Italian title: LA RIVOLUZIONE SESSUALE [Sexual Revolution]

director: Riccardo Ghione      scriptwriter: Dario Argento
starring: Laura Antonelli · Marisa Mantovani · Ruggero Muti · Riccardo Cucciolla · Gaspore Zola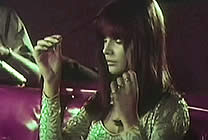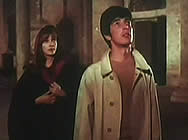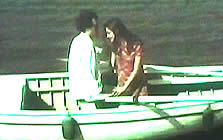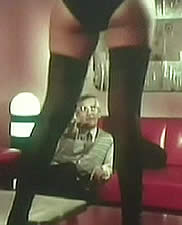 Professor Marcello Segre invites fifteen people of various age, gender and profession to a hotel for an experiments in sexuality. They have each agreed to take part in a two week study. Every day the professor will choose a man and a woman to spend the night together, with no boundaries but also without any obligations. Prof Marcello's son Giorgio is part of the test group. But he becomes very jealous after falling for beautiful Stella and not wanting to see her assigned to other men. Some others in the group don't take the experiment seriously while others take it too seriously. Tensions soon escalate...
  A very strange film that plays more like a horror movie than erotica (even though it was intended to exploit the International 'free-love' movement). The reason, perhaps, is it was directed by the dark visionary Riccardo Ghione (best known for helming BLOOD-SOAKED LAWN and for writing Bruno Mattei's BELLE DA MORIRE [Beautiful but Deadly]). Also because it was written by the legendary Dario Argento around the same time as his equally disturbing screenplay for the film SEASON OF THE SENSES, just prior to helming his long stream of horror/thrillers.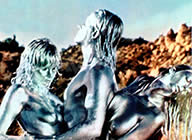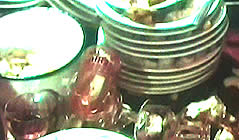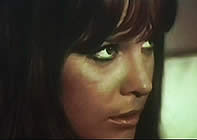 An Italian film with English subtitles; widescreen format, uncut (92 minutes),
DVD encoded for ALL REGION NTSC WORLD FORMAT. Extras include trailers.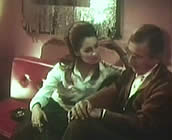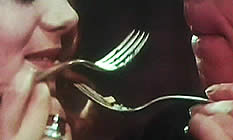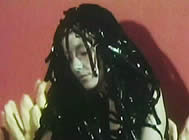 Nudity/Violence/Drugs/Sexual Situations
For Mature Audiences