The Most Bizarre Jungle Movie Ever Produced!
Victoria Vera's Mega Rare Adventure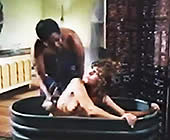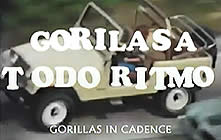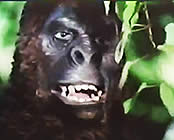 Original Spanish Title: GORILAS A TODO RITMO [Gorillas in Full Rhythm]
also known as KING OF THE AMAZONS and FREDDIE OF THE JUNGLE

director: Sebastain Aimeida
starring: Victoria Vera · Frankie Mann · Dennis Bredener · Frank Brana · Alejandro De Enciso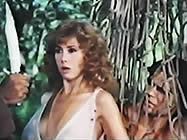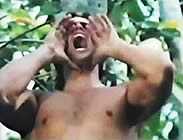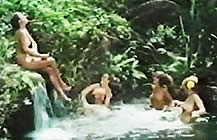 Helene is a young woman working at Monkey Jungle in Miami. She gets recruited to organize an African safari to find a missing showbiz comedian who disappeared in the jungles some years before. Helene enlists the help of a hardened explorer named Jack (Frank Brana in a mind-altering role) and begins her adventure into an unexpected world of dangerous Amazon tribes, an old vaudeville entertainer with a theatre for tourists in the middle of the jungle, bizarre drugged-out savages, some very peculiar gorillas [and poachers who hunt them] plus - of course - the 'Tarzan' who becomes her lover.
This was the final project for filmmaker Sebastain Aimeida who specialized in documentaries, helming only six other productions in the 20 years since 1959. He was a studio technician, working in the art department or as assistant director for 50+ films before his death January 1997 at age 81.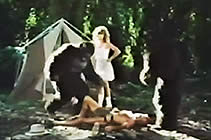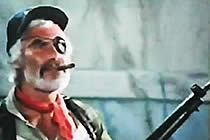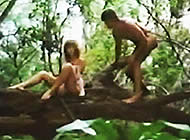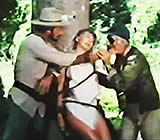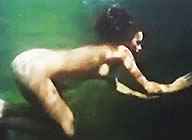 A Spanish film in English language (shot in English); fullscreen format (4:3), uncut (85 minutes), DVD encoded for ALL REGION NTSC WORLD FORMAT; extras include selected theatrical trailers.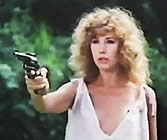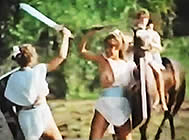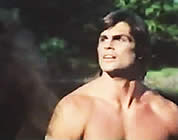 Violence/Nudity/Sexual Situations
recommended for Mature Audiences