from Siggi Götz, the director of Beautiful & Wild Of Ibiza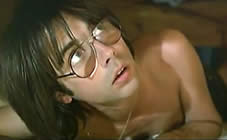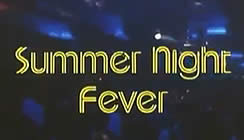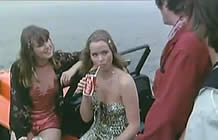 original German title: HEIßES SOMMER NACHTS FIEBER [Hot Summer Night Fever]

director: Sigi Rothmund (as Siggi Götz)
starring: Stephane Hillel ˇ Olivia Pascal ˇ Claus Obalski ˇ Betty Verges ˇ Gianni Garko ˇ Bea Fielder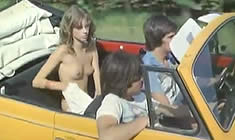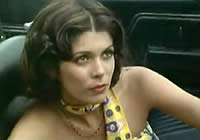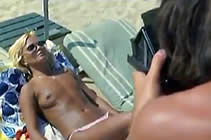 This sexy road-trip extravaganza from Siggi Götz was produced between his two mega hits THE FRUIT IS RIPE and THE BEAUTIFUL AND WILD OF IBIZA. It holds much the same appeal as those two better known ventures. And it definitely benefits from Olivia Pascal in one of her early leading roles.
Two teen buddies Peter and Freddie take to-the-road for an extended holiday in Ibiza Spain, with stops in Monte Carlo and Barcelona. The trip immediately gets off to a bad start when Freddie - in order to use the car - has to bring along Vickie, his shy, virginal sister. Young playboy Peter is convinced that Vicky will damper his chances of spending most of the vacation getting laid. However, the friends have quite a reversal of sexual fortunes. Geeky Freddie inexplicably finds himself immersed in a ridiculous amount of sex while Casanova Peter has a difficult time scoring. But after the gawky sister loses her braces and glasses, she turns into Olivia Pascal and Peter starts to fall in love.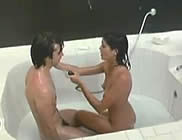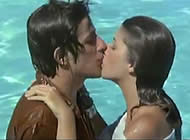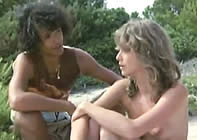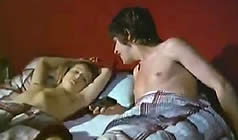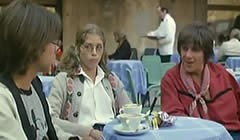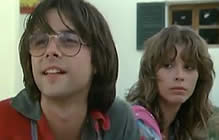 A German film in English Language; widescreen format, fully uncut (102 minutes),
DVD encoded for ALL REGION NTSC WORLD FORMAT; extras include various trailers.