Fully Uncut 93 Minute CAT III Version
plus 79 Minute R-Rated Print
on Two DVD Discs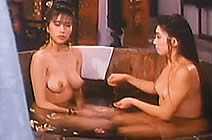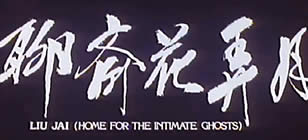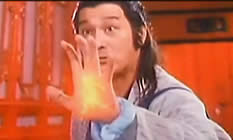 original Hong Kong (Cantonese) title: LIU JAIi: TAT LUNG YUET
also known as INTIMATE GHOSTS and DEMON QUEST

director: Lam Yee-Hung
starring: Elsie Chan · Yau Kwong Chen · Charlie Cho · Cung Fat · Lui Lai-Si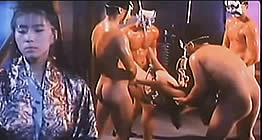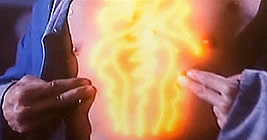 Master Mandy enjoys a privileged life, married to a rich and beautiful woman of nobility. However, she wildly mistreats him. The woman openly flaunts sexual relationships with other men and constantly ridicules him. Mandy has taken solace in the arms of June, his wife's servant girl. The mistress becomes aware of the affair and orders her husband to leave (under the guise of searching for and hiring additional servants). After he ventures off, she recruits four male brutes to rape and torture the unfortunate June in retaliation to her disobedience. Meanwhile, the master has arrived at a brothel in the city where he purchases a virgin named Jade. She is actually a ghost on a mission to become human by seducing men and consuming their sperm before killing them. Apparently, she must drink the juice of 100 cocks to achieve a renewed human state. She is impressed by Master Mandy's kind treatment towards her and decides not to kill him, but rather to accompanying him back to his estate. However, there is a ghostbuster on her trail and he plans to put an end to her grisly acts of seduction. This Taoist priest follows them back to the Mandy Mansion where he is amazed to find a grand demon masquerading as the mistress.
Lam Yee-Hung was a major independent Hong Kong director, helming 30+ movies in two decades (1977-1999). The goodly share of those films were Cat III genre projects including ROMANCE OF THE WEST CHAMBER, THE DEVIL STRIKES, CASE OF THE FLOATING BODY, DEVIL WAR and, of course, this amazing erotic ghost story long before it was fashionable. He started his career in the '70s as a script planner. One of his early projects was the Taiwanese cock-eyed fantasy MOTHER GODDESS AND THE SEA DRAGON; he was also the scriptwriter behind SEEDING OF A GHOST. Mr Lam is still active in the entertainment field today; however he is no longer directing films. In 2003, he joined the Crystal Boys television series as an actor playing the role of Lin Mao-Hsiung.
Actor Charlie Cho, playing the Taoist ghostbuster here, can also be seen as the possessed sex maniac in DEVIL OF RAPE. The role of the ghostly Jade is played by Elsie Chan, a popular genre actress best known for ESCAPE FROM CORAL COVE, OPERATION PINK SQUAD (1 and 2), GIRLS WITHOUT TOMORROW. She retired in 1993 after 22 films during a five year span.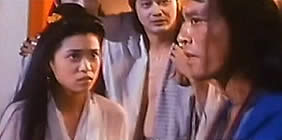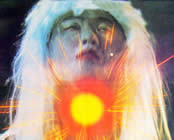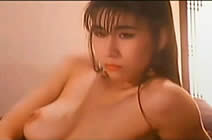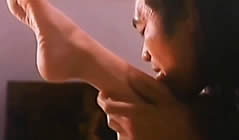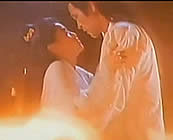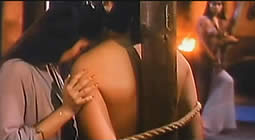 Two Versions (R-Rated and CAT III Version) of a Hong Kong film with English/Chinese subtitles; widescreen format, fully uncut CAT III: ADULTS ONLY (93 minutes) and R-Rated (79 minutes) on two DVD discs,
DVD encoded for ALL REGION NTSC WORLD FORMAT; extras include various trailers.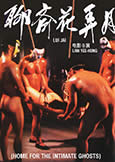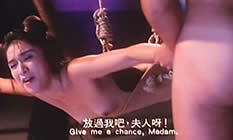 Gratuitous Nudity/Graphic Brutality/Strong Sexual Themes
For Adult Audiences