Probably Lucio Fulci's Best Film
Totally Uncut 99 Minutes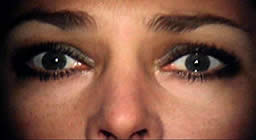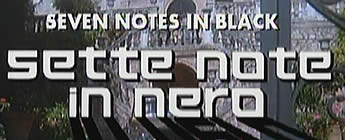 Original Italian title: SETTE NOTE IN NERO [Seven Notes in Black]
also known as THE PSYCHIC (Edited Version)
director: Lucio Fulci
starring: Jennifer O'Neill · Gianni Garko · Elizabeth Turner · Evelyn Stewart · Jenny Tamburi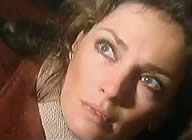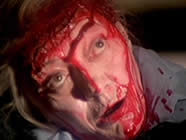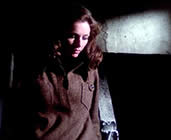 A clairvoyant (played by Jennifer O'Neill) has a vision of a murder talking place in the house where she lives. Then, Virginia discovers a skeleton sealed inside a basement wall. She calls the police, who - in turn - arrest her husband Francesco (Gianni Garko), the longtime owner of the house. In an attempt to prove her husband's innocence, Virginia tries piecing together what really happened based on her vision.
This film stars Jennifer O'Neill, an actress best known for her appearance in the hit movie Summer of '42 (1971). Despite gaining international recognition for that film, Hollywood didn't take Jennifer seriously because her screentime was only 12 minutes. After divorcing 3rd husband Nick de Noia in 1975, she decided to accept some acting offers made by the Italian studios. This film was part of that package. During the shoot, she met and married an American record producer Jeff Barry (the owner of Red Bird records, responsible for the hits Leader of the Pack, Chapel of Love, and I'm a Believer). Interestingly, she would divorce him a year later. In total, Jennifer O'Neill has been married 9 times. She currently lives on a ranch outside Nashville Tennessee with Mervin Sidney Louque, another record producer. Their marriage is in its 20th year.
In the early '70s, Lucio Fulci had been blacklisted after making motion pictures which were deemed 'improper' by the Catholic Church. (e.g., BEATRICE CENCI (CONSPIRACY OF TORTURE), DON'T TORTURE A DUCKLING, et al). He turned to Spaghetti Westerns (SILVER SADDLE) and sex comedies (THE SISTER-IN-LAW). He made this film in 1977. Then, in '79, he was offered the sequel to Dawn of the Dead called FLESH EATING ZOMBIES ("Zombie" in America). That film changed his life, taking him on a road to success which included a string of boxoffice hits. During this time, in his personal life, Lucio Fulci had been suffering with diabetes. On March 13 1996, he went to bed without taking his insulin. Some say this was suicide; others, an accident. But sadly, Mr Fulci was dead at age 68.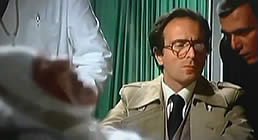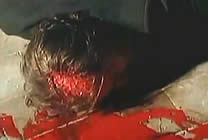 An Italian film in English language; widescreen format, fully uncut (99 minutes),
DVD encoded for ALL REGION NTSC WORLD FORMAT; extras include original trailer.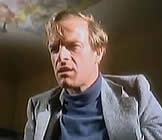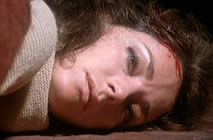 Sexual Themes/Violence
For Mature Audiences