A Paranormal Thriller from Lamberto Bava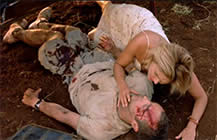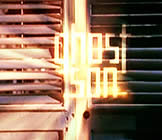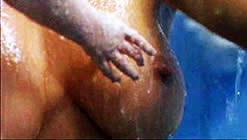 Original Italian title: FIGLIO FANTASMA [Ghost Son]

director: Lamberto Bava
starring Laura Harring · John Hannah · Pete Postlethwaite · Coralina Cataldi-Tassoni · Mosa Kaiser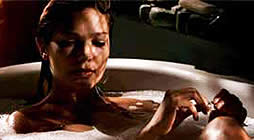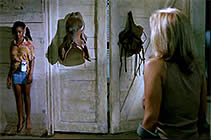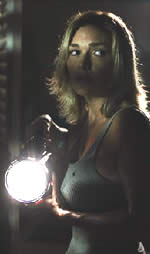 John Hannah and Laura Harring star as Mark and Stacy, a happily married couple living on a remote ranch in South Africa, breeding horses for a living. Mark dies in a car accident, but the inconsolable Stacy remains at the ranch where she's in constant contact with Mark's spirit. She even gets pregnant with his child, but then shortly after baby Martin is born, mysterious events start happening. It becomes obvious that Mark's selfish ghost has 'possessed' the baby and is using him to encourage Stacy into committing suicide.

Lamberto Bava learned his craft working as an assistant director for his father Mario Bava. After senior Bava's death in 1980, Lamberto joined Dario Argento's stable and was given the opportunity to begin directing. He has made 40+ projects since 1980 and has delivered numerous memorable films including the DEMON franchise, BLADE IN THE DARK, FOTOS DI GIOLA (Photos of Giola), YOU WILL DIE AT MIDNIGHT, MAESTRO OF TERROR, et al.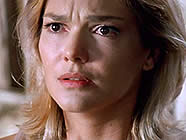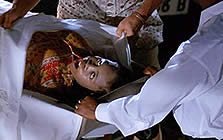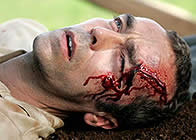 An Italian film in English language; widescreen format, uncut version (96 minutes),
DVD encoded for ALL REGION NTSC. Extras include selected trailers.