A Sex Comedy from Russia!
Sex. Drugs. Rock and Roll.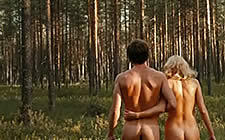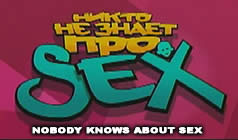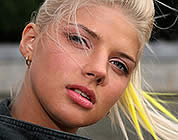 Original Russian Title: NIKO NE ZNAET PRO SEKS [Nobody Knows About Sex]

director: Alexei Gordeev [Aleksey Gordeev]
starring: Nikolai Machulsky · Maria Gonchar · Kirill Konakhin · Aurora · Maxim Konovalov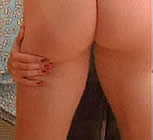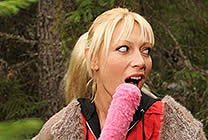 Yegor is a boy who lives with his grandfather in a rural Russian province. He is beginning to experience growing sexual impulses but is frustrated by lack of information offered by his bumpkin granddad. One day, their quiet homestead in the woods is 'invaded' by Moscow city folk shooting an episode of a television program called Nobody Knows About Sex. The host of the series is Angelina, the perky, beautiful yet bitchy Queen of Reality TV, known mostly for her [dildo shaped] pink microphone. She and her crew are trampling through the remote countryside for an expose on Bigfoot and his sex life. Instead, they find Yegor and his grandfather. Of course, Yegor is completely smitten with Angelina and after the television crew leaves, he decides to visit his cousin Kesha in Moscow where he hopes to find, court and marrying the TV lady. That is merely beginning of his unexpected sexual adventures because cousin Kesha turns out to be a 'Westernized' teenager who introduces Yegor to marijuana, porn and the pursuit of nookie.
The immediate attraction here is a Russian Sex Comedy. And - as such - it's something of a rarity. Russian is not known for cinema humor, especially the Sex, Drugs, Rock & Roll sort of thing. Similar to Korea's SEX IS ZERO or Israel's LEMON POPSICLE, here is a telling example of taboo humor inside a repressed culture.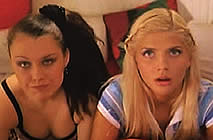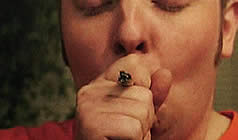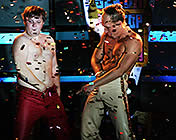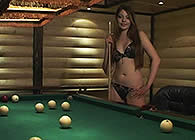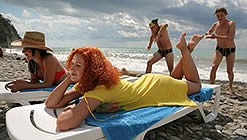 A Russian film with optional English subtitles; widescreen format (16:9), totally uncut version
at 100 minutes, encoded for ALL REGION NTSC, playable on any American machine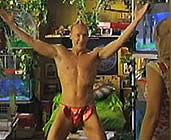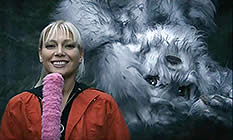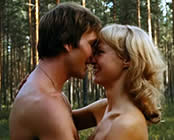 Sexual Situations/Nudity
For Adult Audiences