The Best of the German TV Extravaganza (1982-86)
Over 2 Hours of Sketch Comedy and Music (English Subtitles)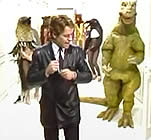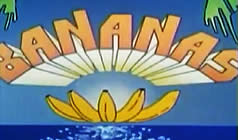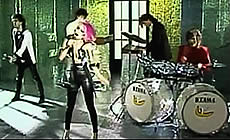 Original German Television Titles: BANANAS
also called BANANAS PARTY

director: Rolf Spinrads
starring: Olivia Pascal · Herbert Fux · Gerd Leienbach · Hans Herbert · Frank Zander

featuring live music performances by
Grace Jones · Robert Palmer · Missing Persons · Trio · Rod Stewart · Sade · Kim Wilde
Dexy's Midnight Runners · Nena · Bonnie Tyler · Berlin · Helen Schneider · Stray Cats
Madness · Iggy Popp · Olivia Pascal · Michael Oldfield · Elton John · Cure AND MORE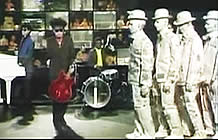 Bananas was a sketch-comedy television series aimed at Europe's youth market (emphasizing the visual quirkiness of the Drug Culture). It ran from march 1981 through November 1984. The program was produced by WDR and directed by Rolf Spinrads throughout. It consisted of tailor-made [albeit very unusual psychedelic] performances by popular International music acts augmented with comedy skits from a troupe of actors which included film starlet Olivia Pascal in the lead position. Some of the humor was irreverent - including a reoccurring Hitler joke and numerous sketches involving a cuckolded husband - but most was a collection of pratfalls that were easy to understand even if the viewer was stoned. The music performances were intentionally off-kilter and very different from accustomed American-styled productions (e.g., Grace Jones singing and playing an accordion in the corner of a Berlin pool hall, Sade performing Smooth Operator to a group of streetwalkers, and Robert Palmer dancing with Godzilla instead of his usual bored models).

The immediate attraction of Bananas was Olivia Pacal, a ten year successful screen actress who made a name for herself in a string of sex comedies (SUMMER NIGHT FEVER, THE FRUIT IS RIPE et al) and erotic thrillers (Jess Franco's BLOODY MOON). This program launched her entry into the television arena where she remained - in one hit series after another - for another 30+ years. As of this writing, she has signed to star in Die Berggefährten [The Mountain Companions] for the 2019 TV schedule.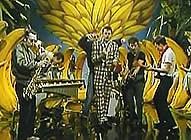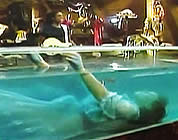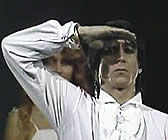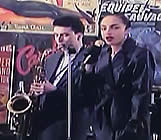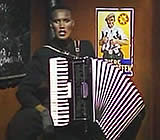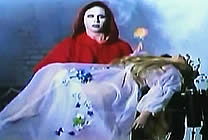 A German TV program with English subtitles for German sketches; fullscreen format (4:3),
130 minutes, encoded for ALL REGION NTSC, playable on any American machine.