Jennifer O'Neill & Franco Nero Scorch the Screen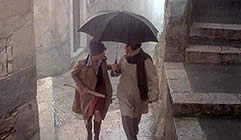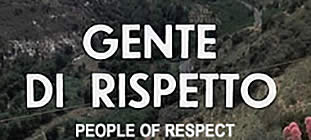 also called A FLOWER IN THE MOUTH and THE MASTER

director: Luigi Zampa      music: Ennio Morricone
starring: Jennifer O'Neill · Franco Nero · James Mason · Prazio Orlando · Claudio Gora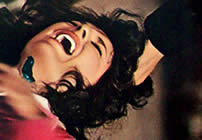 Young schoolteacher Elena Bardi transfers to a small Sicilian town, where poverty and traditions remain very strong. Not long after her arrival, a man who had been seen harassing her is found dead on a chair in the middle of a courtyard with a flower stuck in his mouth. Of course, she is the immediate suspect but lack of evidence allows her freedom. However, the incident gives Elena respect and celebrity in the town. She befriends a fellow teacher, Professor Michele Belcore, and they begin a sexually charged relationship. Soon, there is another attack on Elena and the brutes meet the same fate. She claims innocence, indicating that - perhaps - she is under a curse. But the town boss, Antonio Bellacampo believes something more is at stake.
An exceptional cast punctuates this Italian rarity - including a memorable performance from award-winning British actor James Mason as the townboss. Mr Mason would die from a stroke ten years later at his home in Lausanne, Switzerland, at age 75. The significant arc of the film revolves around Professor Belcore and Elena, an intense sexually charged relationship that features naked scenes from both Franco Nero and Jennifer O'Neill (her only one in 55+ films).
Director Luigi Zampa would follow this motion picture with Sydne Rome's THE MONSTER. He was one of the Italian filmmaker pioneers, responsible for 40+ films between 1933 - 1979. Mr Zampa died from natural causes, after his retirement, in August 1991 at age 86.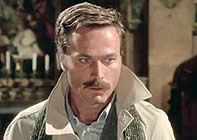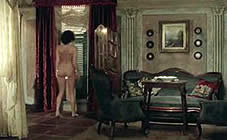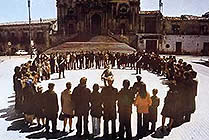 An Italian film in English language; widescreen format (16:9), 108 minutes, encoded for ALL REGION NTSC, playable on any American machine. Extras include original theatrical trailer.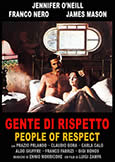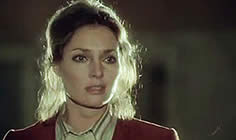 Female and Male Nudity/Strong Sexual Situations/Violence
for Adult Audiences