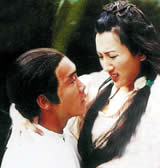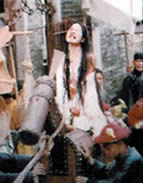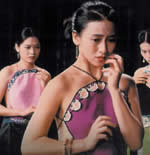 Two Complete Movies in Special 2 DVD Package

[Feature 1] A CHINESE TORTURE CHAMBER STORY (1994)
director: Bosco Lam | starring: Ewong Yueng · Lawrence Ng
Like SEX AND ZEN, this story goes back to the Ching Dynasty and features a variety of antique torture devices. The story deals with two lovers who are put on trial for a murder (seemingly they had given her husband a sexual aphrodisiac that caused his penis to explode). Even though they are innocent of the crime, a judge employs his torture chamber to get a confession.
[Feature 2] A CHINESE TORTURE CHAMBER STORY 2 (1998)
director: Dick Tso | starring: Yan Tso · Mark Chang
This one is a bit rougher than the first installment, with more emphasis on ancient Chinese torture techniques. A girl has murdered her husband and his lovers; she is convicted for the crime. The judge decided to make an example of her by sentencing the woman "to endure the most painful torture in Chinese history before finally embracing death."
Chinese. import; both movies are fully uncut, widescreen versions in DVD encoded for ALL REGIONS; playable on any American DVD machine; Chinese language with removable English and Chinese subtitles. Plus extras.

Violence/Adult Material/Gore/S&M: Viewer discretion is advised.