A Seldom-Seen Rarity from South American's Genre Wizard Emilio Vievra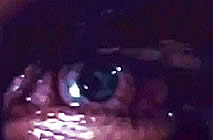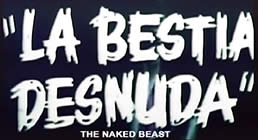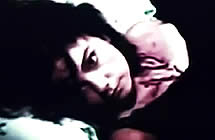 director: Emilio Vievra
starring: Gloria Prat · Aldo Barbero · Rolo Puente · Susana Beltrán · Osvaldo Pacheco · Sonia Grey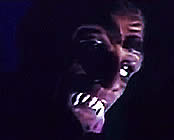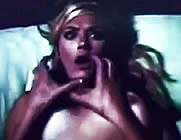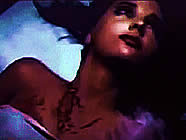 Recording artist Rolo Puente stars as Rolo Borel, a womanizing pop singer who performs nightly at the Starlight Theater where his act (involving the seduction of a showgirl by a lusty vampire) is gaining him much popularity. However, his female startlets are starting to get brutally murdered and everyone in the troupe is now under suspicion. Police inspector Ibanez infiltrates the scene with his [incognito] girlfriend Sonia posing as a dancer, in an attempt to draw the killer into a trap. He only manages to put Sonia in peril.
This extremely rare Argentinean film from director Emilio Vievra [who made BLOOD OF THE VIRGINS a few years earlier] is a wonderful example of a Euro-styled Giallo mixed effectively with show-biz sleaze. Mr Vievra - arguably ahead of his time - was a constant target of government censorship for making films that mixed nudity with violence. After this project, he inexplicably curbed his style and embarked on a more mainstream approach to entertainment. For the next 30 years, until his death in 2010 at age 85, Emilio Vievre concentrated on making movies like Así Es Buenos Aires [This is Buenos Aires] and television actioners, i.e. Narcotráfico, Juego Mortal [Drug Trafficking, Deadly Game].

A Spanish/Argentinean film with English subtitles, widescreen print (16:9); totally uncut version (84 minutes), DVD encoded for ALL REGION NTSC WORLD FORMAT.
Extras include Original Theatrical Trailer.