The Hollywood Machine tried to suppress this film.
For the most part, they were successful. It has virtually disappeared from the planet.
The lone exception... this ultra-rare print from Brazil.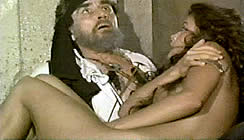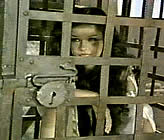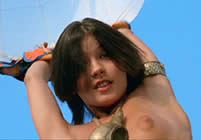 director: Philippe de Broca
starring: Catherine Zeta-Jones · Thierry Lhermite · Stephane Freiss · Vittorio Gassman · Roger Carel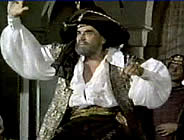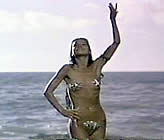 Here's a version of "One Hundred and One Arabian Nights" made in France by director Philippe de Broca in 1990. Catherine Zeta-Jones (in her first movie role) plays the young, beautiful Sheherazade who has been sentenced to death but manages to beat the executioner's blade by telling cliffhanger stories. She is aided by a genie (who has been banished to 1990 London) and watches her adventures through his television set.
So why has this movie been the target of a Hollywood ban? Catherine Zeta-Jones is the most likely answer. Despite [in concept] being a rather basic adaptation of a kid's story, director de Broca added some T&A to the mix in order to attract an older audience. Young Ms Jones displays her breasts and butt in several scenes. Specifically, at one point she does a seductive dance stripping down to a thong, in another she shows breasts after jumping from a plane. Catherine Zeta Jones is sexy throughout the film, showing more skin and peek-a-boo moments than at any other time in her career.
PLEASE NOTE: This print is in English Language with Non-Removable [Burnt] Portuguese Subtitles.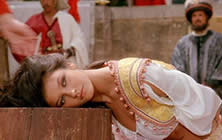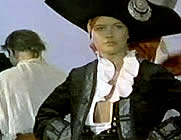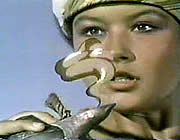 A French film; fullscreen, uncut version (93 min.), in English language with non-removable Portuguese subtitles), DVD encoded for ALL REGION NTSC, playable on any American machine. Extras include "Misterios del Rio" feature.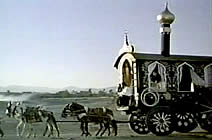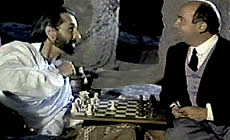 Nudity/Adult Material Recommended For Mature Audiences