Quite Possibly
The Best Cult Movie of the New Millennium!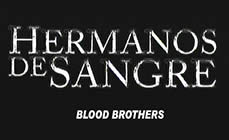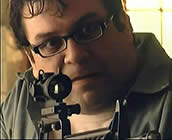 Original Spanish/Argentinean title: HERMANOS DE SANGRE
also known as BROTHERS IN BLOOD

director: Daniel De La Vega
starring: Alejandro Parrilla · Sergio Boris · Jimena Anganuzzi · Carlos Perciavalle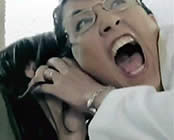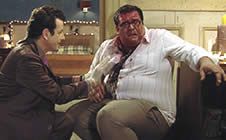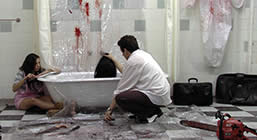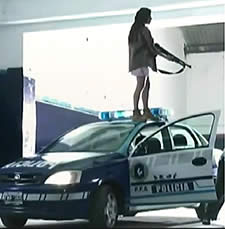 At the center of the film is Matías - an excessively kind, overweight nerd - who gets constantly bullied by everyone, from his boss to his aunt, from co-workers to nightclub bouncers. He's secretly in love with Eugenia, a young woman from his office but she's committed to a real jerk who also works there. [This is a very common premise, right? But, wait--] Director De La Vega introduces a new character, Nicholas, who happens to be an old chum from grade school. He's a confidence man who wants to help Matías challenge everyone who has given him a hard time. [He may also be the devil; or he might not exist at all. But that's just the beginning--] De La Vega doesn't let ANYTHING slide like normal. He sets up a scene only to let it spin into a different stratosphere and as the film morphs from comedy to horror, fantasy to stark reality, the viewer realizes... there's never been anything like this before.

Daniel De La Vega is suddenly receiving International recognition. To date he has helmed only a handful of films (including NECROPHOBIA), but already he is hailed as "this generation's horror master." The praise is mostly because he puts his fingerprint on each film. His movies are distinctly HIS.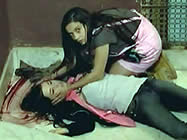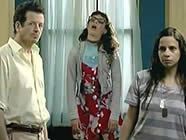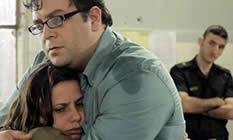 An Argentinean film in Spanish with English subtitles; widescreen format, uncut 83 minutes),
DVD encoded for ALL REGION NTSC WORLD FORMAT.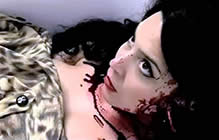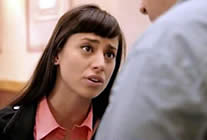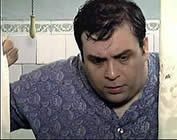 Graphic Violence/Sexual Situations/Nudity/Sexual Brutality
for Mature Audiences