The Complete WICKED GHOST Trilogy
in a Special 3 DVD CAT III Package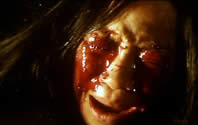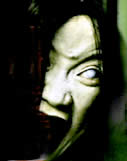 WICKED GHOST (1999) widescreen · 85 minutes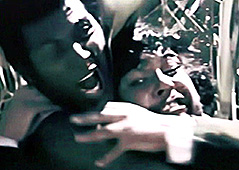 director: Tony Leung Hung-Wah
starring: Francis Ng · Gigi Lai · Gabriel Harrison · Edward Mok
A group of teens are playing a game of "soul-calling" when a female ghost is conjured. The teens begin to mysteriously die one by one. However, Ming - who has been blessed with some sort of extraordinary spiritual power - is saved from death. He decides to investigate further with his sister and a magazineeditor. They soon learn that the murders had something to do with a
ghost who had caused a killing spree in a village 66 years ago.

WICKED GHOST 2: THE FEAR (2004) widescreen · 81 minutes
director: Tony Leung Hung-Wah
starring: Ken Wong · Alice Chan Wai · Angie Cheung · Joey Man
This horrific sequel to the original mega-hit again finds Tony Leung Hung-Wah back in the director's seat. The story is not continuation of the first film, but rather a variation on his haunting theme.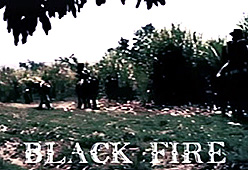 .. a sexually abusive ghost attacks a series of females. It all starts with the rape of a young woman. After the police casually dismiss her story, she commits suicide. Her friend, with the aid of a ghost-hunter, discovers that - indeed - the woman had been assaulted by the ghost of a serial rapist. The ghost, now with extraordinary power, unleashes a deadly spree culminating with vengeance against a sexy policewoman.
WICKED GHOST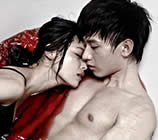 3: HAUNTING LOVE (2012) WS · 100 min
director: Ting Liang
starring: Jeana Ho (Pisi Yu) · Cheng Yi · Anna Kay (Xiqi Ye)
Xiao's boyfriend is cheating on her. After seeing him in the act of infidelity, she decides to commit suicide. Luckily, Xiao is saved in time. However, now convinced that killing herself isn't the right answer, she concocts a plan to murder him and succeeds. Through this bloody plot, Xiao opens a pathway to the afterlife which leads her into an unknown and ultimately terrifying destination.


Three complete Chinese/Hong Kong films on 3 Discs in a Special Package; each is widescreen (16:9), uncut 85, 81 + 100 minutes; encoded for ALL REGION NTSC, playable on any American DVD machine; in Chinese language with English subtitles.

CAT III: Nudity, Sexual Situations, Graphic Violence: For Mature Audiences