A Girl's Suicide is Connected to a Satanic Cult!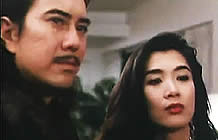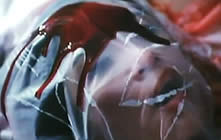 Original Hong Kong/Cantonese Title: NV XIAO FENG YUN: XIE JIAO NU QUIN
[Calm Constant Storm: Fully Penetrating Infestation]

director: Chung Sun
starring: Vivian Chow · Anthony Wong · Ching Wan Lau · Carrie Ng · Yukari Oshima · Ng Man-Tat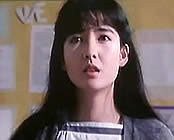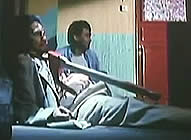 Devil worship is the central theme here. When a pretty student commits suicide, it's because of her association with a secret cult of Satanists. Seemingly, the underground religion is thriving among teenagers due to a growing nihilistic attitude (perpetuated by the forthcoming Chinese takeover of Hong Kong). Detective Chow [played by the underrated Ching Wan Lau] is on a mission to find a missing coed named May [starlet Vivian Chow] but he soon gets swallowed up by the teachings of the cult, especially after getting tricked into a compromising sexual liaison with the very girl he's trying to find. Lots of Black Magic, explosive violence and an inspired performance from Anthony Wong as perverse Bishop Kwok, the divinely ordained head of the Satanist's Church.

Yukari Oshima fans will want to see this film because of it's rarity. However, even though she lists it on her filmography, Yukari has very little to do. She is a nondescript member of the cult (see pic bottom left) and a participant in a brief basketball scrimmage.
Carrie Ng shines in her role of Sister Man Ying, the cult manager and the Bishop's main bedpartner. This was her first role after her breakout performance in NAKED KILLER. While it's true that Carrie had been making movies for almost a decade, 1992 marked the beginning of her meteoric popularity. She would also headline in SEX MEDUSA, ROCK AND ROLL COP, and FATAL SEDUCTION. Plus, in 1993, Miss Ng was recognized with a Golden Horse Best Actress Award [HK's 'Oscar'] for Remains of a Woman. She is still acting in HK Cinema today.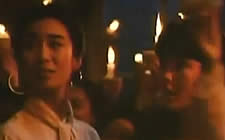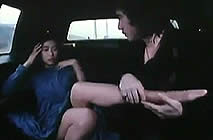 A Hong Kong Chinese production with good English & Chinese subtitles;
widescreen format, uncut 96 minutes, encoded for ALL REGION NTSC,
playable on any American machine. Extras include theatrical trailers.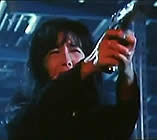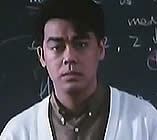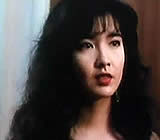 Graphic Violence/Nudity/Sexual Situations/Drugs/Satanism
for Mature Audiences