Revenge Can Be A Bitch...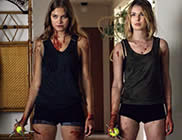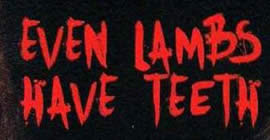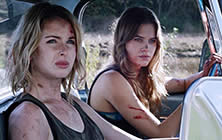 Also Known As: MULHERES PERIGOSAS [Dangerous Women]

director: Terry Miles
starring: Kristen Zien (as Kirsten Prout) · Tiera Skorbye · Darren Mann · Michael Karl Richards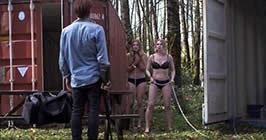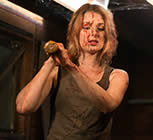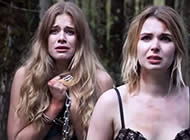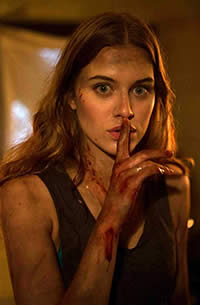 Two young women, best friends Sloane and Katie, decide to spend the summer working on an eco farm in rural Columbia County, about 90 miles from New York City (in truth, the girls have taken the job so they can go on a shopping holiday in NYC at the end of the summer). Soon, after arriving at Uncle Jason's home, they decide to wander around and "check out the local color." Sloane and Katie want to see the farm where they'll be working so they accept a ride from some 'cute' boys going that direction. Things turn ugly very quickly. They are drugged and wake up chained to boxcars in the wilderness. The girls are raped and abused by randy men anxious to enjoy the county's new prostitutes. [The clients range from the sheriff to the town preacher in a pig mask.] After days of nastiness, Sloane figures a way to escape and they manage to get away. But - in a surprisingly flip of the script - the girls decide to take revenge against everyone involved. The two become excessively violent, indestructible, and more creative with each kill.
   This is the rare Uncut International Version of this Canadian/French production, in English with non-removable Turkish subtitles.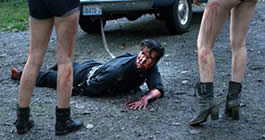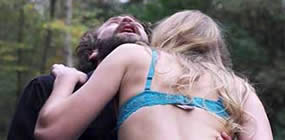 A Canadian/French film in English with Turkish subtitles; widescreen format, fully uncut 79 minutes), DVD encoded for ALL REGION NTSC WORLD FORMAT. Extras include original trailer.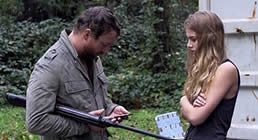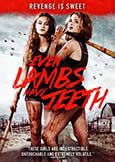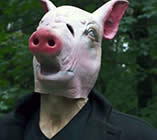 Strong Sexual Situations/SemiNudity/Rape/Sexual Brutality/Drugs
for Adult Audiences