Judy Geeson in Mega-Gory SciFi Thriller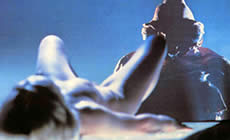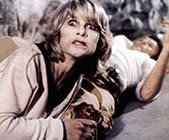 Also known as: HORROR PLANET [edited version]

director: Norman J Warren
starring: Robin Clarke · Jennifer Ashley · Steven Grives · Stephanie Beacham · Judy Geeson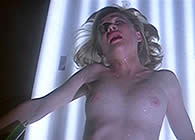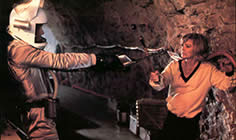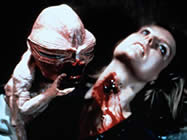 During an exploration of the caves beneath the surface of Jupiter's moon Xeno, a scientific research team activates a dormant alien creature. It's first primal instinct is 'procreation.' The alien immediately attacks and impregnates Sandy, one of the female crew members (played by Judy Geeson). Her pregnancy develops at an alarming rate and Sandy is completely obsessed with protecting her unborn litter. She begins a relentless massacre against her colleagues.

Often this film has been dismissed as just another [albeit excessively gory] Alien ripoff. But, significantly Norman J Warren began working on this movie a year before the world was introduced to Ridley Scott's SciFi masterpiece. Warren claims that he wasn't influenced by that movie at all, in fact he declared that he'd "never even heard of it until his shoot was completed." Reportedly, the release of the film was delayed at the whim of producer Run Run Shaw (Shaw Bros) who was concerned that there were already too many Shaw financed 'Space' movies in the marketplace [specifically Meteor and the upcoming big-budget Blade Runner]. As a result, INSEMINOID didn't hit the theaters until 1980, six months after Alien.
Cult horror filmmaker Norman J Warren was born in London, England, 1942. His movies are a radical departure from the gothic styled productions of Hammer Studios. They are usually set in cold, stark modern [or post-modern] settings and contain large doses of graphic violence. Aside from this project, he is best known for TERROR and SATAN'S SLAVE.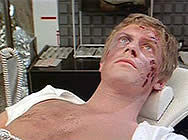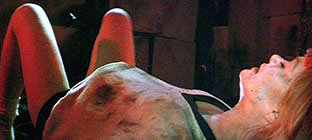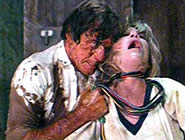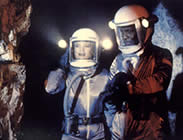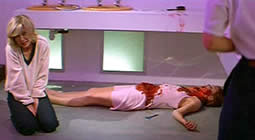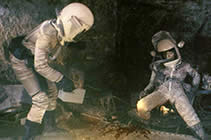 A British/Hong Kong co-production in English language; widescreen format (16:9),
uncut original version (92 minutes), DVD encoded for ALL REGION NTSC WORLD FORMAT.
Extras include original trailer.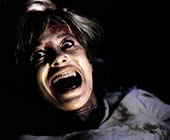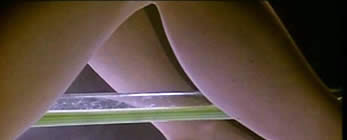 Graphic Violence/Gore/Sexual Themes/Nudity/Sexual Brutality
for Mature Audiences