"Escenas de Violacion Jamas Vistas en el Cine Argentino"
"Scenes of Rape Never Seen in the Argentine Cinema"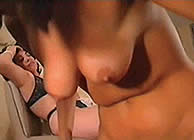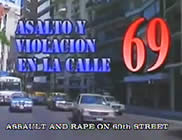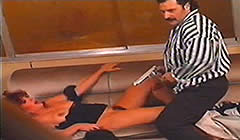 Original Argentinean title: ASALTO Y VIOLACION EN LA CALLE 69
[Assault and Rape on 69th Street]

director: Pablo Bellini
starring: Silvia Peyron · Susana Alonso · Reinaldo Alcaraz · Maria Silvia Varela · Hector Araujo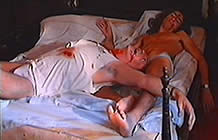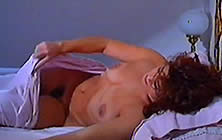 This notorious film is an exercise in stark, nasty inhumane behavior. A young woman named Alisha joins two damaged brutes, Manija and Hector, in the robbery of a video store. They're acting on a tip from someone who works at the shop about a big money transfer arriving late afternoon. These three invade the store, put a closed sign in the window and hold everyone captive.. When they kill the bagman, it's evident that chances are slim for anybody getting out alive. Then Manija - hopped up on a coke - decides it's time to party [and his idea of fun is "slicing up tits"]. Everything escalates into utter mayhem, a frenzy of rape (straight and gay), torture, abuse and murder. Eventually, the trio escape when the police arrive but Maria, one of the surviving abused women, decides to seek her own vengeance.
Silvia Mabel Peyrou was born in August 1961. In the '70s, she became famous for hanging out at discos and getting her picture in the newspaper constantly. She turned her infamy to prosperity through a series of cultural and sex comedies. This film was a major departure for Ms Peyrou but she gained even more fame because of it. She next produced and starred in the outrageous melodrama DESPERTAR DE PASIONES [Awakening of Passions] before a string of television guest roles.

Some sources insist this enamic director is actually the same person who - a decade later - would become South America's leading man Pablo Bellini, the handsome star of numerous films and the popular TV series Noche y Dia (Night and Day). He has distanced himself from the movie [for obvious reasons] but the evidence seems to point directly at him.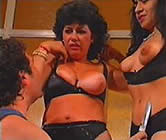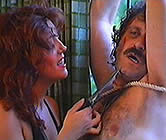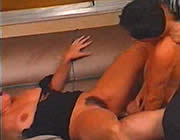 An Argentinean/Spanish film with optional English subtitles; fullscreen format,
fully uncut 75 minutes; DVD encoded for ALL REGION NTSC WORLD FORMAT.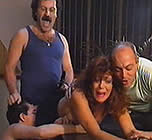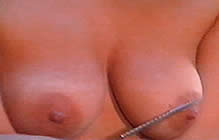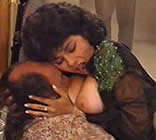 Graphic Violence/Male and Female Nudity/Rape/Drugs/Strong Sexual Brutality
for Mature Audiences Only