The Fully Uncut Version (94 Minutes) Finally Available!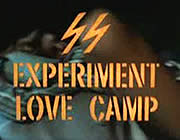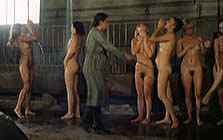 Original Italian title: LAGER SSADIS KASTRAT KOMMANDANTUR
[SSadist Camp: Castrated Commander]
Also known as: HORREURS NAZIES (French) [Baziu Horrors] and ORGIES OF THE DAMNED
and CAMP OF CAPTURED WOMEN: SADISTIC SS and SADISMO

director: Sergio Garrone
starring: Paola Corazzi · Mirecha Carvan · Giorio Cerioni · Giovanna Mainardi · Patrizia Melega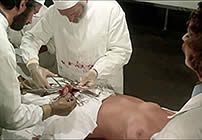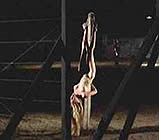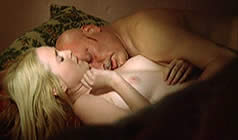 The story begins as a group of women are delivered to an SS Medical Experiment Camp. As they are tortured, humiliated and tormented with bizarre experiments, the women are also raped by a constant parade of Nazi soldiers. As it turns out, the purpose of the forced copulation is to find the best Aryan stud and transfer his testicles into the commandant's empty ball-sack [his original package had been bitten off when he raped and sodomized a Russian woman].
This is the film that sparked the "video nasty" furor in the United Kingdom, circa 1982. It was the first movie to be "banned from screening in any form" by the UK government under that decree. Of course, many other films followed until the list consisted of entries in the hundreds. The VRA [Video Recording Act] would be abolished, with some limitations, 30 years later. Many of the original Video Nasties were Naziploition films (click here for list).
Cult director Sergio Garrone left the movie business in 1989 (after the release of HELL BEHIND BARS) to open a chain of restaurants in Italy. Even though he was responsible for many of the legendary genre films - including DJANGO THE BASTARD, VENDETTA AT DAWN, THREE BASTARDS AND SEVEN SINNERS and HAND THAT FEEDS THE DEAD - today he refuses to talk about his films.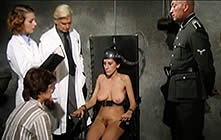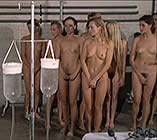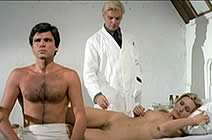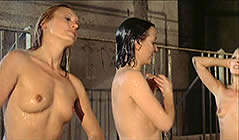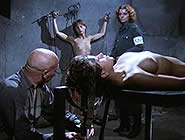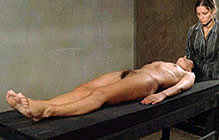 An Italian film in English Language; widescreen format (16:9),
fully uncut 94 minutes; DVD encoded for ALL REGION NTSC WORLD FORMAT.
Extras include original theatrical trailer.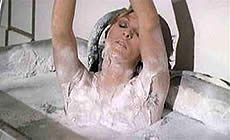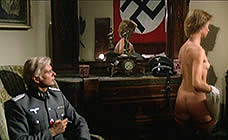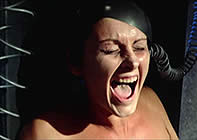 Graphic Violence/Strong Sexual Themes/Sexual Brutality/Rape/Torture
for Mature Audiences only