Yukari Oshima's Mega Rare Fantasy/Thriller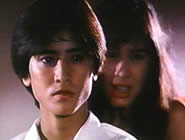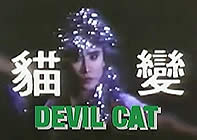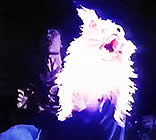 Original Twainese Title: MAO BIAN
also known as: THE CAT WITH TEN LIVES abd THE CAT

director: Cheng Chow
starring: Yukari Oshima · Alex Fong · Lung Chien · Lung Hei · Ho Wei-Hsuing · Hui Li-Kun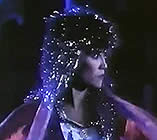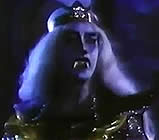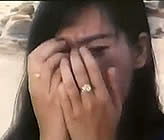 A weird, convoluted yet endearing fantasy thriller starring Yukari Oshima as a Queen's mystical Devil cat, traveling through time, as she attempts to escape a ravinous wolf. She finds herself in the wilderness outside modern-day Hong Kong when the wolfman also materializes. A deadly fight ensues. Cat yanks out the Wolf's fangs, but he magically turns them into knives. She is stabbed in the leg but manages to defeat her attacker. Wounded, she is rescued by a young man, Chun-Hai. And Cat rewards him by becoming his feline pet and [ultimately] protector. However, Cat is secretly falling in love with Chun-Hai, but she's content - at least temporarily - with the traditional owner/pet relationship. She hopes to someday materialize and reveal her true identity.

That part of the story is then put on hold for about a half hour. Instead, enter new characters Kay and Ping, recent wide-eyed arrivals in Hong Kong. He is suddenly ill with hepatitis and finds himself confined to a recovery clinic. But this couple has limited funds and unless Ping can find a way to make a lot of money, her husband will be forcibly discharged and die. She works absurd hours at her textile job only to have the money stolen in a street mugging. Ping then secures a "hostess" job at a shady nightclub which results in getting raped by the gangster manager. Embarrassed and ashamed, she commits suicide. Kay is furious when he discovers what happened. He leaves the hospital and confronts the manager in the parking lot, but is killed by him. The murder is seen by a young woman who happens to be walking home from her job. The gangster realizes he can't let the witness live, so he chases the girl to her apartment. As he attempts to break in, she is rescued by her boyfriend Chun-Hai. For safety, Chun-Hai takes his girlfriend to live at his apartment which he shares with his pet cat, the forementioned feline played by Yukari Oshima. [Whew! That was a long and winding road]
The gangster send thugs to kidnap the girl. Chun-Hai tried to fight them off but he's knocked out. Once he's unconcious, Cat changes from cat-to-human and [impressively] fights the bad guys. However, one of them is wearing a cross and [like a vampire] she is repelled by it. But Cat manages to save the girl and transform back into a cat before her master and/or girlfriend suspect anything. The gangster realizes what has happened and tells his men: "You have been protected by Jesus and God." Then.....
                 ______________________________________________________________
This bizarre actioner was the first film by director Cheng Chow. He would only make a handful of movies in the next 5 years span, quitting the business with the Chinese takeover of HK studios in 1997. His next film would be Ellen Chan's FATAL LOVE, followed by THE CASE OF THE SPIRIT OF BANANA. His last project would be a joint venture with Chan Wai On, HORRIBLE HIGH HEELS.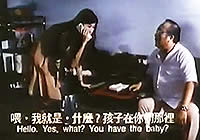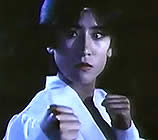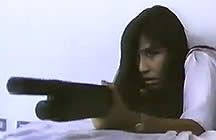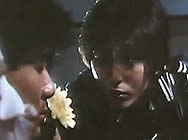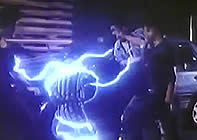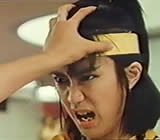 A Hong/Kong Chinese film with English subtitles; fullscreen format,
uncut 89 minutes; DVD encoded for ALL REGION NTSC WORLD FORMAT.
Extras include selected trailers.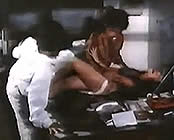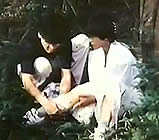 Sexual Themes/Violence/Martial Arts Fighting/Rape
for Mature Audiences