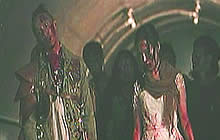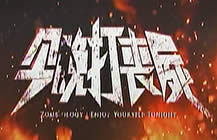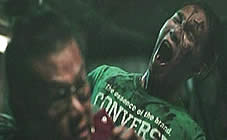 Original Hong Kong/Chinese Title GAM MAN DA SONG SI [Let's Fight Zombies Tonight]

director: Alan Lo
starring: Cheung Kai-Chung (as Louis Cheng) · Alex Man · Carrie Ng · Cherry Ngan · Venus Wong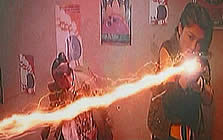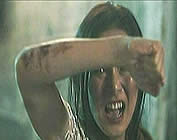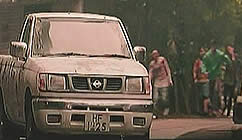 A pair of slacker friends are forced to abandon their life of fantasy, games and anime when a strange zombie outbreak infests their community. These two heroes, Chi-Yeung and Lung, are a pair of 20-something nerds who think of themselves as superheroes destined to save the world. But, in reality, they are merely geeks with a negligible talent for crafting oddball weapons from everyday objects and utilizing bizarre props from their Aunt's abandoned Cantonese Opera theater. Their make-believe life is suddenly disrupted when a zombie apocalypse erupts, an event caused by a giant chicken (!) that lays exploding eggs. Armed only with makeshift weapons, the two young men attempt to become real flesh-and-blood heroes.
This is Alan Lo's first feature film and it's both mesmerizing and challenging. The zombie action is swift and effective; the characters are endearing. But filmmaker Lo forces the audience to play by his rules, to accept plot points that would never fly in a traditional walking dead flick. He claims the movie is based on a "Best Selling Cult Novel" but that appears to be a lie, just another example of fantasy meshed with reality. The viewer will either accept his whimsical mantra "Enjoy Yourself Tonight" and have a great time. Or they will say "Fuck You" and shut down.
Other recommended examples of recent, exceptional Zombie projects (both World Cult and Asian Cult Cinema) are: FLIGHT OF THE LIVING DEAD, ZOMBIE 108, SEXY KILLER, WILD ZERO, ISLAND OF THE LIVING DEAD, I AM HERO and (for fans of XXX fare) PORN OF THE DEAD.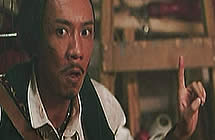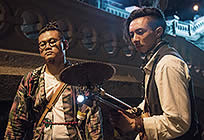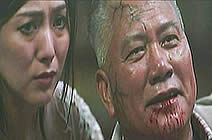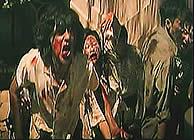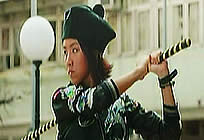 A Chinese film with English subtitles; widescreen format, fully uncut (105 minutes)
DVD encoded for ALL REGION NTSC FORMAT; Extras include original trailer.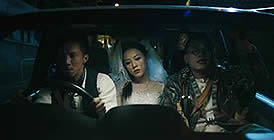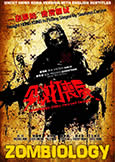 Graphic Violence/Gore/Drugs
Recommended for Mature Audiences