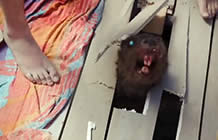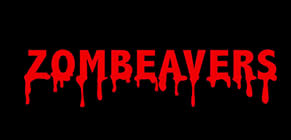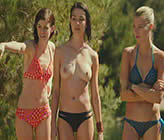 Also known as: ZOMBEAVERS: PANIC IN THE LAKE

director: Jordan Rubin
starring: Rachel Melvin · Coertney Palm · Lexi Atkins · Hutch Dano · John Mayer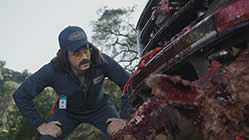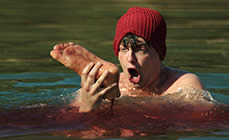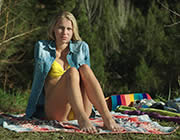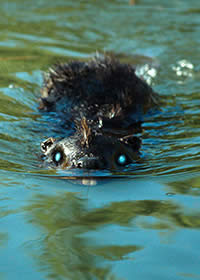 This is a horror/comedy actioner in which a group of vacationing college kids are menaced by a swarm of deadly zombie beavers. The trouble starts when a trucker [transporting toxic waste] hits a deer on the highway, causing a barrel to dislodge and bounce into the river. The container of dangerous chemicals eventually gets stuck in a beaver dam. College friends - Mary, Zoe and Jenn - venture to a cabin on the lake for a party weekend. Their boyfriends join them later and the sex games begin. However, when Jenn goes to the bathroom, she is attacked by a beaver hiding in the tub. Her boyfriend kills the animal but is concerned because it appears to have rabies. The next day, while swimming in the lake, the gang is attacked by legion of zombie beavers.
  Director Jordan Rubin began as a writer for Jimmy Kimmel's The Man Show (95 episodes) and then 125 episodes of Late Night with Craig Kilborn. He then became consultant for MTV's Movie Awards Show (2005-2008). This is his first film as a director. It is also the acting debut for Grammy award winner singer John Mayer.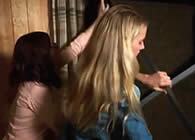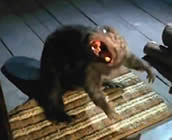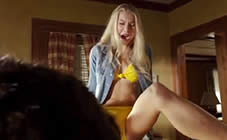 An American film in English language; fullscreen format, uncut 77 minutes, DVD encoded for ALL REGION NTSC WORLD FORMAT. Extras include original theatrical trailer.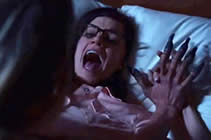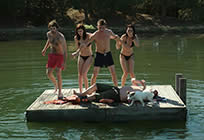 Sexual Situations/Nudity/Drugs
recommended for Mature Audiences