The Controversial, Banned Chinese Zombie Fantasy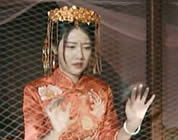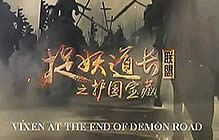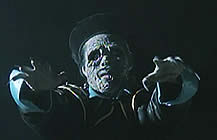 Original Chinese Title: ZHUO YAO DAO CHANG LIANMENG ZHI HU GUO BAOZANG
[Catch the Demon Road to Beauty and National Treasure]
also known as: DEMON ROAD ZOMBIE CROSSING and MASTER GHOST CATCHER

director: Yao Kaiquin and Liu Huan
starring: Gao Fan · Wang Yi-Qi · Zhang Jin-Chow · Xiong Yi · Li Ziyi · Xiong Yi La-La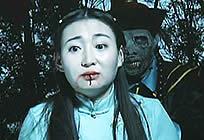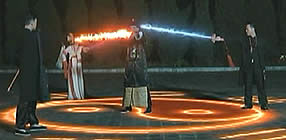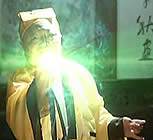 In China, the Ministry of Civil Affairs controls distribution and potential censorship of all creative works including film, performance and written word.
Three specific things are not permitted...
First - and probably the most obvious - is POLITICAL CRITICISM: "Defamation of revolutionary leaders, heroes, People's Liberation Army, armed police, national security apparatus, public security apparatus, and the judiciary branch" The second is PORNOGRAPHY AND CHEAP TASTE described as "eliciting feelings of shame or disgust in persons." This includes themes of prostitution, rape, masturbation, sexual assault, incest, homosexuality, hentai, sexual violence, extramarital affairs, one-night stand, sexual freedom, wife swapping, prolonged or provocative scenes of physical intimacy." For genre fans, this is an unfortunate condemnation, albeit understandable
The third subject banned in China is FEUDALISTIC IDEOLOGY OR PSEUDOSCIENCE, specifically "Spirit possession, reincarnation, witchcraft, etc., including excessive horror, psychological pain, hysteria, causing strong stimulation to senses and emotions with uncomfortable pictures, lines, music, and sound effects, etc."
As a result, this particular film become the focal point for the government's heavy hand. In early 2017, it was banned from release. Producer Wuhan Zhongtian argued that the story was based on traditional folklore [specifically the legend of Shang Guan Shiyan] and, in fact, upheld all sacred Chinese philosophies. But the Ministry held that due to depiction of ghosts and reanimation creatures, the film violated Section 3 of the code. Director Liu Huan shot new footage for the conclusion (showing everything had actually been a dream) in order to get around the central problem. This new footage lifted the ban, at least temporarily.
The movie itself is a low budget fantasy actioner that probably would not have attracted much attention without the publicity generated by government intervention. It's the story of a young man named Shang Guan who purchases a sacred artifact at a street market. This jade has the ability of transporting the owner into the past. He is immediately whisked to a world of warlords, wizards and the rumor of a beautiful vixen at the end of Demon Road. There is also the alluring promise of a vast Li Yong treasure trove. For these reasons, Shang Guan challenges the 'blue cattle man' and other Demon Road obstacles. He eventually finds the elusive princess but inadvertently activates a zombie siege at the same time.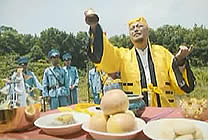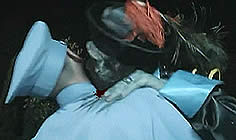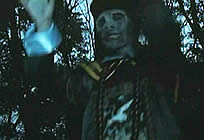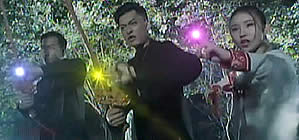 A Mainland Chinese film with Chinese and English subtitles; widescreen format,
fully uncut 80 minutes; DVD encoded for ALL REGION NTSC WORLD FORMAT.
Extras include selected trailers.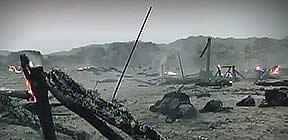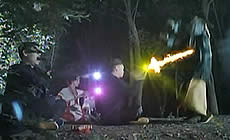 Violence/Zombies/Supernatural Horror