Paul Naschy's Rarest and Most Sought-After Film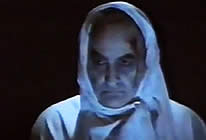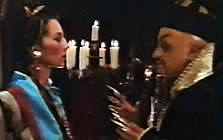 Original Spanish Title: EL AULLIDO DEL DIABLO

director: Paul Naschy
starring: Paul Naschy · Caroline Munroe · Howard Vernon · Roberta Kuhn · Fernando Hilbeck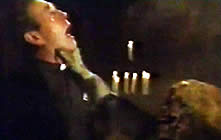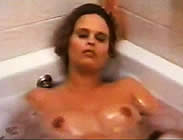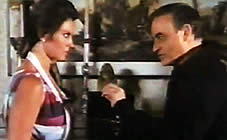 Paul Naschy plays numerous roles in this film about a washed-up actor named Hector Doriani who likes to pick up prostitutes and reenact various scenes from his past horror movies... Scenes that end with the girl's gruesome death. He plays Mr Hyde, Rasputin, Quasimodo, Fu Manchu, Frankenstein Monster, the Devil, werewolf Waldemar Daninsky and the Phantom of the Opera. Howard Vernon (the icon from most every Jess Franco film) stars as the butler Erik and his job is to bring unsuspecting hookers to their death at the foreboding mansion. Interestingly, although the whores are often tortured by Hector Doriani, their deaths are usually at the hands of a mysterious knife-welding, black-gloved killer (who - in Giallo fashion - may or may not be Hector).
The gory deaths include axe murder, sexual mutilation, throat slashing and disembowelment. Plus there is also the stunning Caroline Munro. The movie, written and directed by Paul Naschy, serves as a homage to his career [he would tread on similar ground for BLOOD RED in 2004] but this project seems even more personal. It's no accident that his real-life son Sergio is also in the cast.
Oddly, this motion picture was never release (in form form) in the United States. And it remains one of Paul Naschy's rarest, most sought-after films. In the mid 2000s, Paul to Brazil for Ivan Cardoso's tailor-made WEREWOLF IN THE AMAZON. That would be his final motion picture. Paul Naschy died of pancreatic cancer at age 75 in 2009.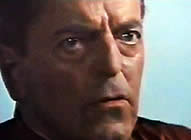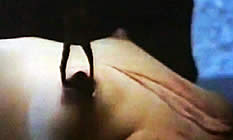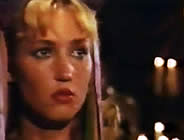 A Spanish film with optional English subtitles; widescreen format,
fully uncut 93 minutes; DVD encoded for ALL REGION NTSC WORLD FORMAT.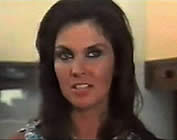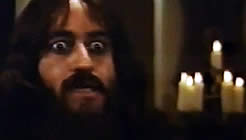 Sexual Themes/Nudity/Graphic Violence/Sexual Brutality
for Mature Audiences