A 'No-Holds-Barred' Frantic, Outrageous Comedy
with an Incredible Fighting-Diva Cast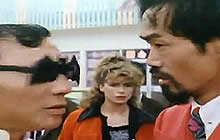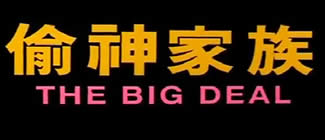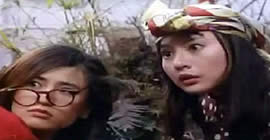 Original Cantonese/Chinese Title: TAN SAN FUNG CHUK [Maniac Road]

director: Wong Chun-Yeung (as Tony Lu Chin-Ku)
starring: Moon Lee · Yukari Oshima · Sibelle Hu · Sophia Crawford · Wong Kwong Leung
Wah Yuen · Isabelle Chow · Lau Chan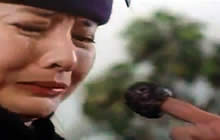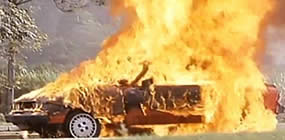 Moon Lee and Yukari Oshima play May and Sim-Lan [a pair of contemporary Robin Hoods] running from the law, most notably from a cop known as Lethal Weapon (Sibelle Hu) and her partner Mad Bill (Wong Kwong Leung). Eventually they join forces - for personal gain - against ruthless art thieving gangsters.

Wong Chun-Yeung directs a no-holds-barred comedy here, a film that is willing to do anything [ANYTHING!] for a laugh. Besides the breakneck 'Mad, Mad World' tempo, this movie also includes fart jokes, shit eating (above left) and Yukari's inflatable titties (below center). All the actors and actresses are willing to shelve their serious personas for moments of humor and potential bouts with embarrassment. Not everything works and much of the movie is downright cringe-worthy, but enough qualifies as a true guilty pleasure.
After this film, director Wong announced plans for his retirement due to health problems. He would helm only one more feature film, the lesbian revenge flick LADY PUNISHER in 1994, but he continued to write screenplays for another decade - usually under the name Zhenyang Wang - and would take minor television acting jobs for a few more years after that. He will always be remembered for KILLER ANGELS, DREAMING THE REALITY, MISSION OF JUSTICE and ANGEL TERMINATORS 2.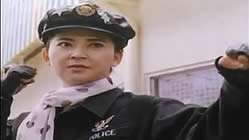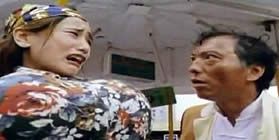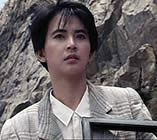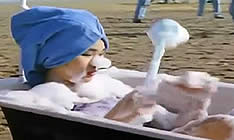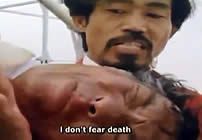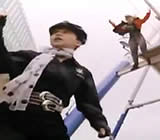 A Hong Kong/Cantonese film with English subtitles; widescreen format,
fully uncut 98 minutes; DVD encoded for ALL REGION NTSC WORLD FORMAT.
Extras include selected trailers.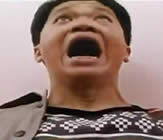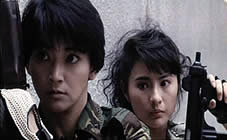 Sexual Themes/Violence/Sexual Brutality/Gay Themes
for Adult Audiences