This is an Adults Only Hardcore (XXX) Motion Picture
The film and the images on this page are intended for Age 21 and Older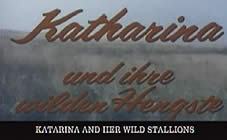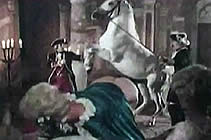 Original German Title: KATHARINA UND IHRE WILDEN HENGSTE [Katrina and her Wild Stallions]
Also known as KATHARINA DIE NACKTE ZARIN [Katrina, the Naked Czarina]

director: Klaus Konig (as Scott Hunt)
starring: Uschi Karnat (as Sandra Nova) · Frank William · Jean Paul Blandeau · Angela Fellini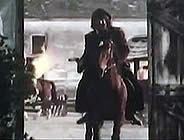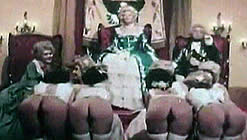 This lavish film is set in 1775 Russia, under the rule of Catherine the Great. She is at the peak of her power, but her insatiable lust for sexuality has put the kingdom at risk. Catherine is more interested in finding new ways to satisfy her sexual hunger (including a notorious session with a stallion) than the daily duties of the Russian Court. Meanwhile, a horde of Cossacks threatens the rural countryside, ravaging the population and determined to take their bloody revolt all the way to the Queen's throne in St Petersburg.
Director Klaus Konig (hiding behind the Scott Hunt pseudonym) enjoyed a career in German television as a cinematographer, involved in more than 150 projects - mostly TV Movies - between 1960-2002. This is his only venture as a director. Initially, the project was to be helmed by German filmmaker Ernst Hofbauer who - at the time - was working on a hardcore version of RASPUTIN (many of the actors and actresses including Uschi Karnat and Frank William [Werner Signh] were contracted for both films). However, shortly after the wrap for RASPUTIN, Mr Hofbauer suddenly died from a heart attack (at age 58). Producer Alois Brummer handed this KATRINA project to cameraman Klaus Konig.
Special Note: Here is a restored, hardcore (XXX) theatrical print of the original German version [with English subtitles], running 100 minutes. Also included on this disc are an additional 22 minutes of deleted scenes from the rare - albeit, inferior - French Version.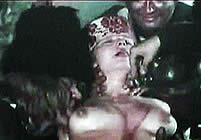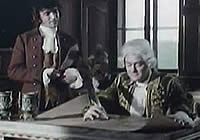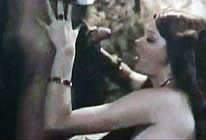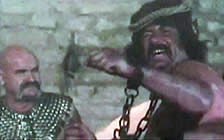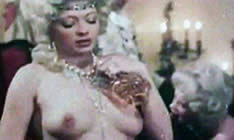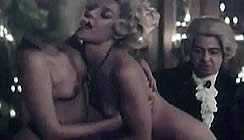 A German Hardcore (XXX) Film with English subtitles; widescreen format (16:9), uncut restored print (100 min.) with an additional 22 minutes of deleted scenes, DVD encoded for ALL REGION NTSC,
playable on any American machine.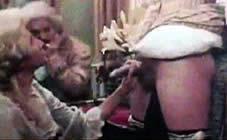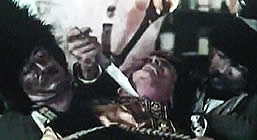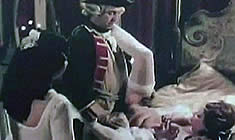 Graphic Hardcore (XXX) Sexuality/Male and Female Nudity/
Sexual Brutality/Bestiality/Torture/Violence/Rape
For Adult Audiences Only