The director of MARTYRS delivers another Major Thriller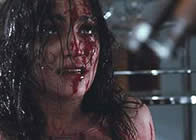 Also Known As: INTO THE GHOSTLAND and GHOSTLAND

director: Pascal Laugier
starring: Crystal Reed · Mylene Farmer · Anastasia Phillips · Rob Archer · Emilia Jones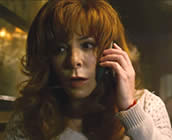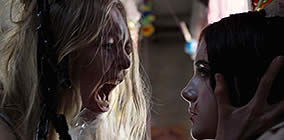 Mylène Farmer plays Pauline - the mother of two girls - who has inherited a mysterious, isolated house from her Aunt. On the first night in the new place, they are confronted with a frenzied, brutal home-invasion. The maniacal violence is overwhelming but Pauline manages to save the life of her two daughters. However, the damage to their psyche continues to haunt them forever. Sixteen years later, one of the girls, Beth (who has moved away and enjoys a successful life as a writer) receives a stressed, insane call from sister Vera begging for her to come to the house where the madness has erupted again.
This is an extraordinary movie from award-winning filmmaker Pascal Laugier (director of MARTYRS, 2008). He also helmed various music videos for Mylène Farmer including City of Love. The enigmatic Ms Farmer has been a major recording star in Europe since the mid '80s, responsible for twelve plantinum-selling albums. She is featured in the Guinness Book of World Records for the International top selling single of all time: Désenchantée in 1991. Mylène's entire career has been shrouded in mystery. Very little is known about her personal life but her music revolves around themes of death, horror, blood, and the opposition to religion. All of her music videos prior to 1994 were directed Laurent Boutonnat who seemed to be instrumental in guiding her career. However, with the utter disaster of their motion picture GIORGINO, they stopped working together. After a brief retirement, Ms Farmer [born Mylène Jeanne Gautier in Montreal Canada, 1961] returned to music and began working with numerous influential directors worldwide.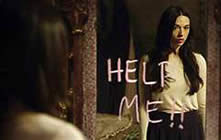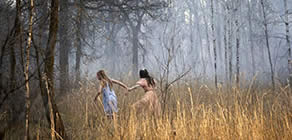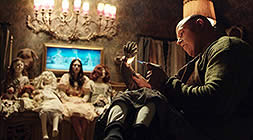 A Canadian/French film in English language; widescreen format,
fully uncut 91 minutes; DVD encoded for ALL REGION NTSC WORLD FORMAT.
Extras include theatrical trailer.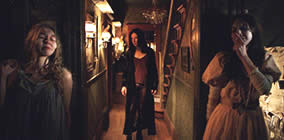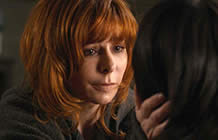 Graphic Violence/Gore/Sexual Themes/Nudity
for Adult Audiences