Rare S&M, Psychological Thriller with Jade Leung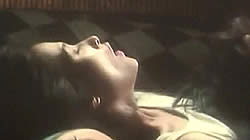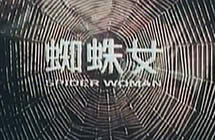 Original Chinese Title: ZHI ZHU NU [Lord Slave]

director: Chen Chow (as Kin Lo)
starring: Jade Leung · Michael Wong · Chan Kwok-Pong · Valerie Chow · Emily Kwan · Selena Khoo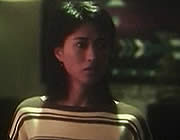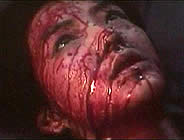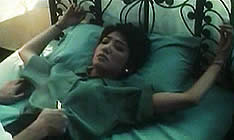 Initially planned as a companion film to Jade Leung's PEEPING TOM, this psychological thriller with S&M overtones tells the story of a cop named Edwin who goes undercover after Hong Kong is plagued with a series of brutal sex murders. Seemingly, males are the target and they are being killed at the moment of orgasm. The suspects are numerous. It could be the art gallery owner played by Jade Leung. Or perhaps her twin sister. Maybe her psychiatrist, an insane coroner or even the gay friend. Edwin soon learns that he better unravel the mystery before he's the next victim.
Director Chen Show would only make a handful of movies, quitting the business with the Chinese takeover of Hong Kong studios in 1997. His first film was the Yukari Oshima fantasy DEVIL CAT in 1991, followed by Ellen Chan's FATAL LOVE, CASE OF THE SPIRIT OF BANANA, and HORRIBLE HIGH HEELS. SPIDER WOMAN would be his final film.
Actress Jade Leung is still active today, recently starring in SPECIAL FEMALE FORCE (under the Jay Leung Jing pseudonym). Cult fans will undoubtedly remember Miss Leung from her BLACK CAT series, PHANTOM OF SNAKE and the fighting diva actioner LEOPARD HUNTING.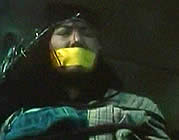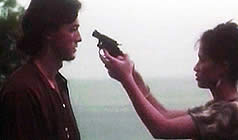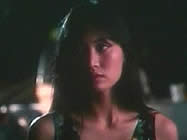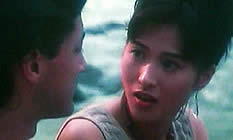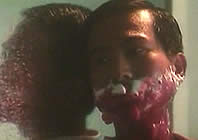 A Hong Kong film with Chinese and English subtitles; widescreen format,
fully uncut 96 minutes; DVD encoded for ALL REGION NTSC WORLD FORMAT.
Extras include selected trailers.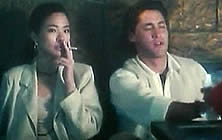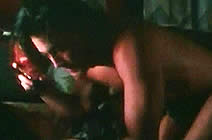 Graphic Violence/Sexual Themes/Nudity
for Mature Audiences