Incredible Cult Horror from Daniel de la Vega
director of NECROPHOBIA and BLOOD BROTHERS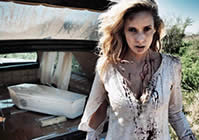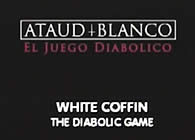 Original Argentinean/Spanish Title: ATAUD BLANCO: EL JUEGO DIABOLICO
[White Coffin: The Diabolic Game]

director: Daniel de la Vega
starring: Julieta Cardinali · Rafael Ferro · Fiorela Duranda · Alma Benitez · Marina Cohen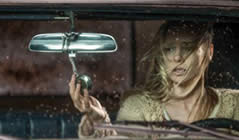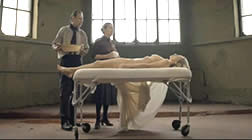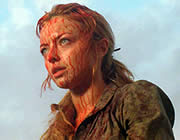 No one should write a a plot description for this film. And, likewise, if someone does commit that sacrilege, nobody should read it. This movie - like the other Daniel de la Vega productions [NECROPHOBIA, BLOOD BROTHERS, et al] - exists inside a completely new horror landscape where (at first) the story seems familiar but then it veers into numerous totally unexpected directions. As a 'Daniel de la Vega' film unspools, the viewer often thinks "Oh, I know where this is going" only to say "I've never seen that before" by the end. Suffice, the, a very brief description: Virginia will do the impossible to rescue her little daughter Rebeca who has been abducted by a mysterious cult.
The script is written by Adrian Garcia Bogliano and his brother Ramiro. They are best known for directing I'LL NEVER DIE ALONE, 36 STEPS, COLD SWEAT (among others). Officially, Bogliano describes this film as "Duel meets Wicker Man with a touch of Kill Bill." It is a fast-paced, gory thrill ride that [please note] defies the cinematic taboo of putting children in extreme danger. Not all the kid characters are still alive when the final credits roll.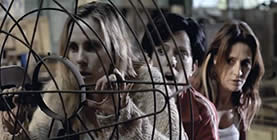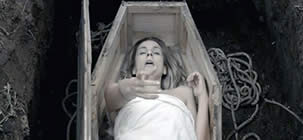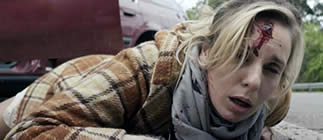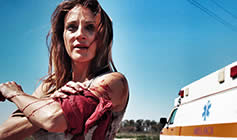 An Argentinean/Spanish film with optional English subtitles; widescreen format,
uncut 72 minutes; DVD encoded for ALL REGION NTSC WORLD FORMAT.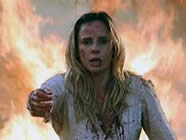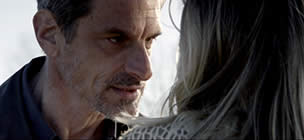 Graphic Violence/Nudity/Gore/Sexual Brutality
for Mature Audiences