Roberta Findlay's Grindhouse Sleaze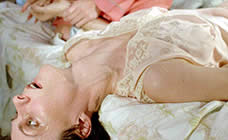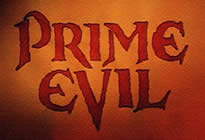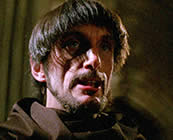 director: Roberta Findlay
starring: William Beckwith · Christine Moore · Mavis Harris · Max Jacobs · Ruth Collins · Amy Brentano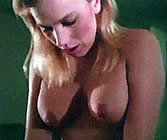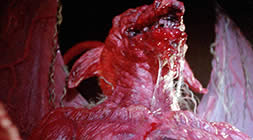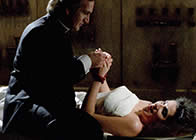 A sect of centuries-old devil worshiping monks surfaces in New York City. Led by the evil Father Thomas Seaton, the renegade group of priests flourish and grow more powerful every day. Seemingly, they have managed to discover the secret of immortality [through a pact with the devil] which requires a human blood sacrifice every thirteen years. A nun, determined to stop the mayhem, infiltrates the clan but she soon learns that she is not prepared to face the extreme perversion inside.
Roberta (born Roberta Hershkowitz in 1948) met Michael Findlay as a student at the City College of New York. As an accomplished pianist, she volunteered to help him with music for a film project he was running on campus. They were married within three weeks. The newly weds began collaborating on some sleazy underground films which became known as their Flesh Trilogy (including TOUCH OF HER FLESH). They worked together on numerous legendary sexploitation productions, from JANIE to SNUFF, often under a variety of pseudonyms. Michael Findlay was killed in a NYC helicopter accident, in 1977 at age 39. Roberta continued making films, mostly hardcore (xxx) like TIFFANY MINX before settling into trashy Grindhouse horror movies like this one.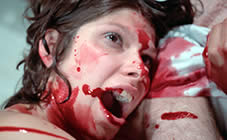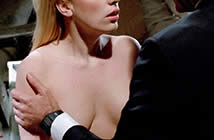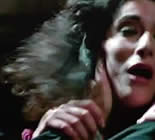 An American production; widescreen format (16:9), uncut version (87 min.), DVD encoded for ALL REGION NTSC, playable on any American machine. Extras include selected trailers.