Emilio Vieyra Mega Rare Crime Noir
with South American Starlet Libetad Leblanc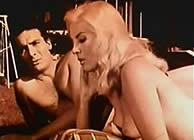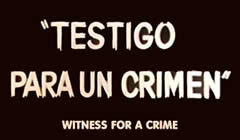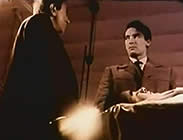 Fully Uncut Sepiatone Print

original Argentinean/Spanish title: TESTIGO PARA UN CRIMEN [Witness for a Crime]
also known as VIOLATED LOVE (edited version)

director: Emilio Vieyra
starring: Libertad Leblanc · Jose Maria Langlais · Amadeo Novoa · Carlos Carella · Dora Baret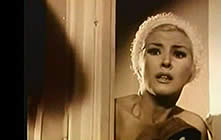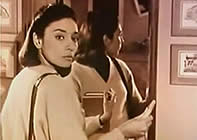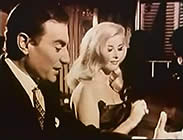 Here's an extraordinary Crime Noir thriller from from Argentinean cult director Emilio Vieyra (best known for CURIOUS DR HUMPP [original title LA VENGANZA DEL SEXO] as well as BLOOD OF THE VIRGINS, FEAST OF FLESH and NAKED BEAST). Mauricio travels to the city where his brother was mysteriously killed. The police have already closed the case and they warn him not to get involved. But Mauricio decides to investigate further by going deep underground into a gangster's lair.
This was the breakout role for blonde actress Libertad Leblanc, born Libertad María de los Ángeles Vichich Blanco in Argentia. Throughout the '60s and '70s, she concentrated on roles in exploitative fare like CAPTIVE OF THE JUNGLE and Libertad became "La actriz más famosa de Sudamérica" [the most famous actress in South America]. She shot movies with directors in Mexico, Brazil, Venezuela and, of course, Argentina. Miss Leblanc became known for her platinum blond hair, alabaster-white skin and her perchance for playing delinquent women with an active libido. She retired in 1990 after 30 years in the movie spotlight.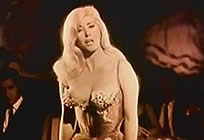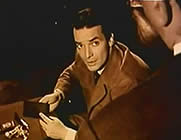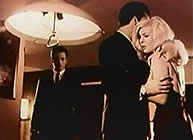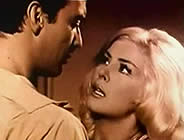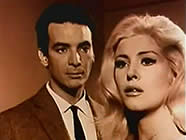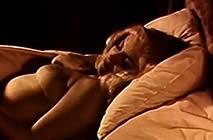 Argentinean production with optional ON/OFF English subtitles; fullscreen, uncut version (85 min.)
encoded for ALL REGION NTSC, playable on any American DVD machine; in Sepiatone;
extras include deleted scenes and Emilio Vieyra trailers.