This is an Adults Only Hardcore (XXX) Motion Picture
The film and the images on this page are intended for Age 18+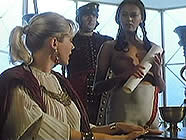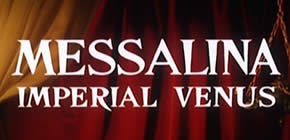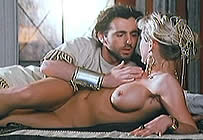 original Italian title MESSALINA IMPERATRICE VERGINE
also known as VIRGIN FOR THE ROMAN EMPIRE
director: Joe D'Amato (Aristide Massaccesi)
starring: Kelly Trump · Ursula Moore · Backey Jakic · Jessica Gabriel · Olivia Del Rio · Hakan Serbes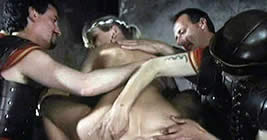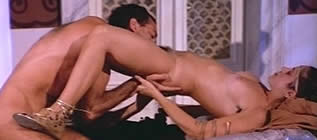 Emperor Claudius rules the Empire with his wife Messalina at his side. However [at least according to D'Amato's view of ancient history] Messalina is a nymphomaniac, a sex-obsessed woman who mercilessly exploits and dominates her husband to satisfy her insatiable lust - of course - at the risk of destroying the empire. Supported by her corrupt friend Agrippina, Messalina turns the Roman court into a cesspool of vice and perversion.
For Joe D'Amato, the decade before his death [in January 1999, at age 62] was filled with a nonstop array of hardcore (XXX) productions. He cranked out an astonishing 125+ films between 1989-98; most of them contained only a breathe of plot but they always benefited from his professional eye and his 35 mm state-of-the-art camera equipment. This film - part of his 'ancient Roman' period - is generally considered one of his best.

Only a handful of his movies from the '90s were NOT hardcore. During this time, he dabbled in genres which had originally established his International popularity. In 1991, he directed his final horror film, FRANKENSTEIN 2000. This was followed by a lurid Margaux Hemmingway thriller called WOMAN'S SECRET. In 1997, D'Amato dedicated time to making HYENA which would be his very last non XXX film. His long film career [200+ productions] came to an abrupt end when he suffered an unexpected and fatal heart attack at his home in Rome, January 1999, age 62.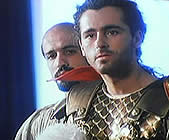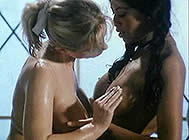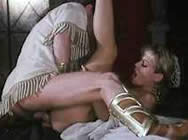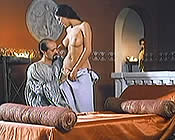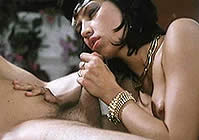 An Italian hardcore (XXX) film in English language; fullscreen uncut (93 min.);
for ALL REGIONS, playable on any American DVD machine;
extras include selected theatrical trailers

    

Strong hardcore (XXX) segments/Male and Female Nudity: For Adult (18+) Only